I have not been feeling too well the last few days, I have some kind of " wobbly legged, feeling achey all over and headachy" sort of thing and have not been able to do much in the garden .
So I pottered around in the polytunnel in the warmth, watering the seeds, the early veg and both the overwintered and newly acquired garden plants.
I have been Freecycling for plant bits and bobs, also have attended a few charity plant sales recently and have been given various stuff by friends, so I have LOTS more new plants to put in the garden. I think I am viewed as a sort of Rescue Home for old plants!!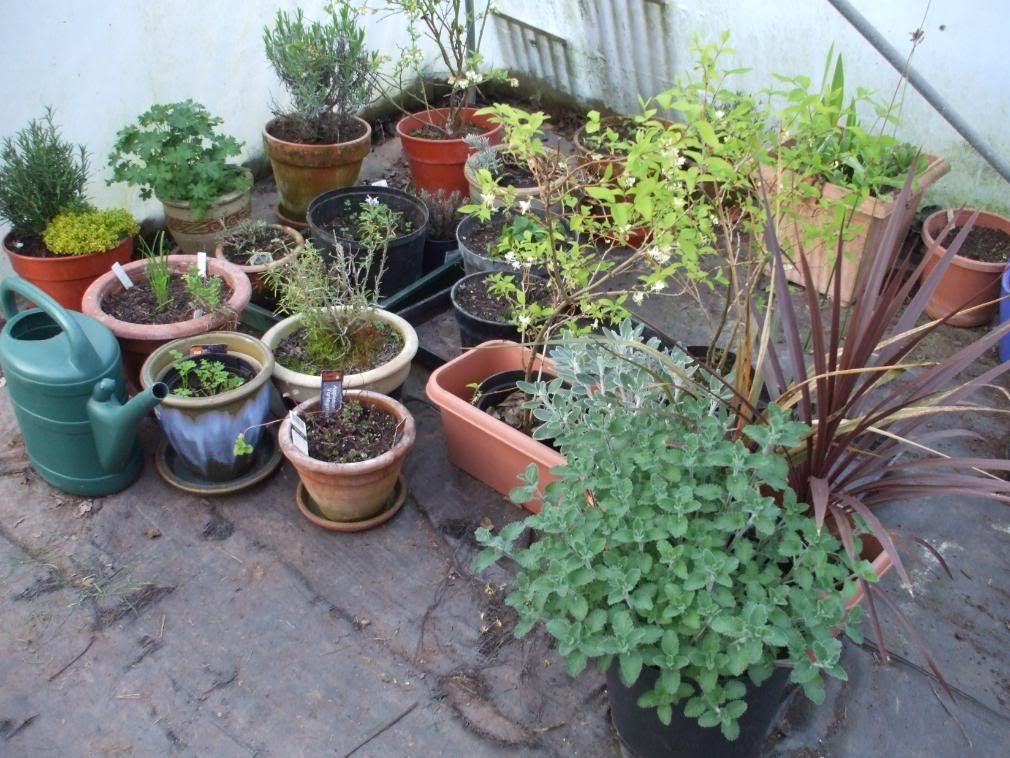 I spent some time thinking about where I am going to plant the latest shrubs and herbaceous perennials and summer flowing bulbs I have accumulated over the last month or so.
I also sowed a few more trays of salads, some more leeks and tomato seeds and flower seed for my cutting garden.
I then was given a nice mug of tea by compostman, and sat on the west facing wall outside the back door to drink it.
The late afternoon sun shone on my face and a skylark was high above me in the sky singing for all its worth. Bliss!
And this was what I was looking at as I drank my tea.
It was very peaceful and I felt real contentment with life.