I feel very happy...for today I gave some of the lawn its first mowing...
Nothing unusual in that I hear you say....its March and has been very mild so...about time to start perhaps?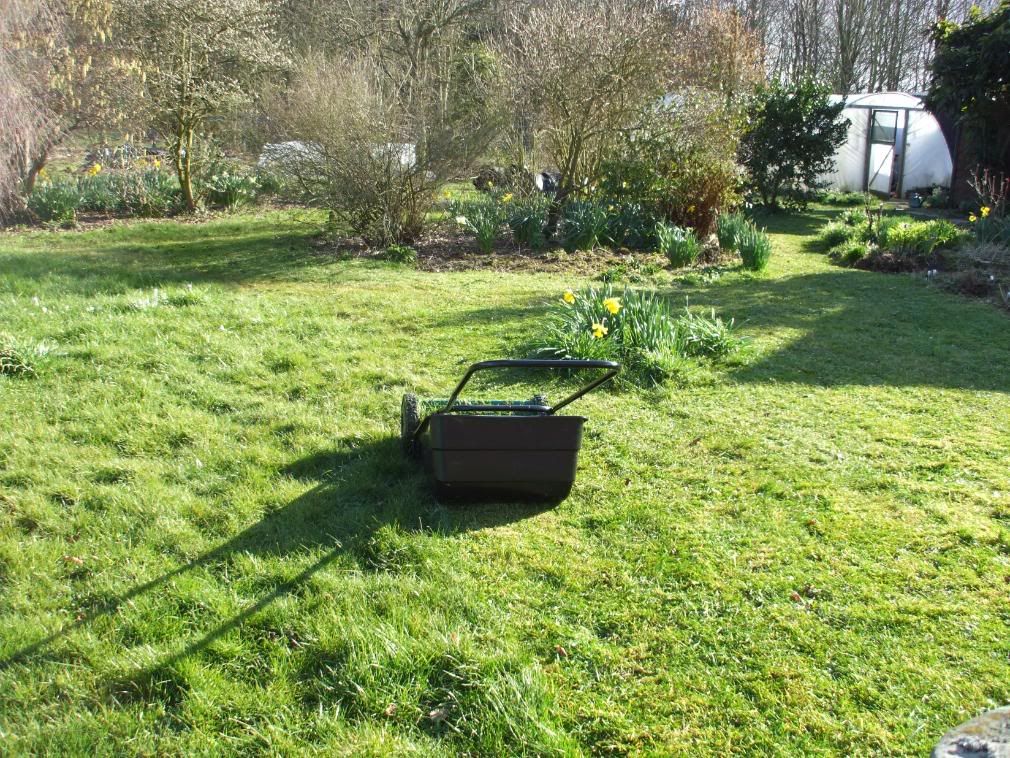 YES ...BUT...I have bought a push mower which is 1 compostwoman powered!!!
so the cutting of the grass has become a zero fossil fuel emission process.....
I eventually had to buy a mower...I kept on looking on Freecycle but I kept missing every push mower which came up
so eventually I decided to buy one.. and I am SO GLAD I did!! I can cut the grass in small chunks of time, and listen to the birds singing around me....I also can get this mower out, cut a bit and put it away again...unlike the various petrol driven ones which, once I DO get them out I feel I have to do the whole lot in one go and so I spend the next 3 hours mowing the grass...
DO NOT get me wrong, I value the usefulness of the petrol mowers, but if I CAN cut the grass by compostwoman power alone, then WHY NOT??
and it all helps to reduce my personal carbon footprint a little, and I have also calculated that I will recoup the purchase cost in 2 years saving of petrol EVEN if I only use it half the time compared with the petrol push mower..........
and
it will help reduce my personal waistline, also!!!