This time of year there are many lovely opportunities to take photos in my garden
and here are a few things which caught my eye today in between me digging the garden and helping mr cw to prune apple trees..........
A VERY early Fritillary!
A Fabulous rainbow.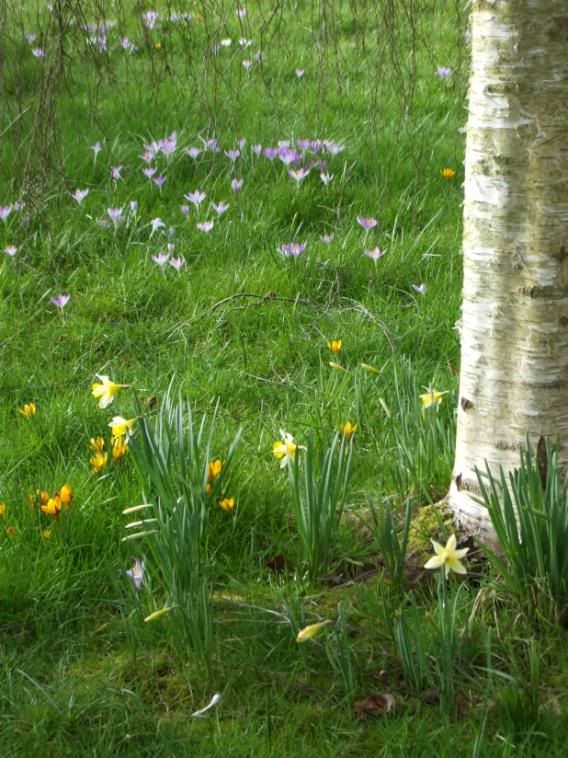 Wild daffodils around the base of a Silver Birch tree.