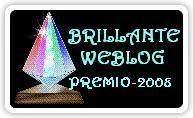 The Compostbins blog has received an award! ! Thank you so much Little Veg Patch, I am very very chuffed to be considered for this award. The rules are that I pass it on to 7 of my favourite blogs. I can't, however , pass it on to Little Veg Patch....
So...
I have decided to award the blogs that I like and read regularly. There is no significance in the order, I just did them alphabetically!
Up the Garden Path
A beautiful blog, a family in France working hard, being as self suffcient as possible.
The Patient Gardener
Fabulous photos which always make me smile!
Tales from the Forest
Another family working towards as self sufficient life as possible!
Musings from a Stonehead
someone who is about as self sufficient as it gets...I am inspired by his hard work and achievements!
Mrs Nesbitt's place
My friend who makes me smile!
Green lane Allotments
for spreading the word about Aminopyralid contamination of manure and helping to get something done about it!
Downshift me
Matt and Aj - self sufficiency in Nova Scotia!
The common theme? I like these blogs, they make me smile, give me inspiration and ideas :-)