This is the raised beds by the compost area in the sunshine yesterday. The very tall plants next to the French bean "wigwam" are Jerusalem Artichokes. I am not sure they are meant to be THAT tall? The bean canes are 7 foot high!
This is a Pumpkin flower..beautiful, isn't it?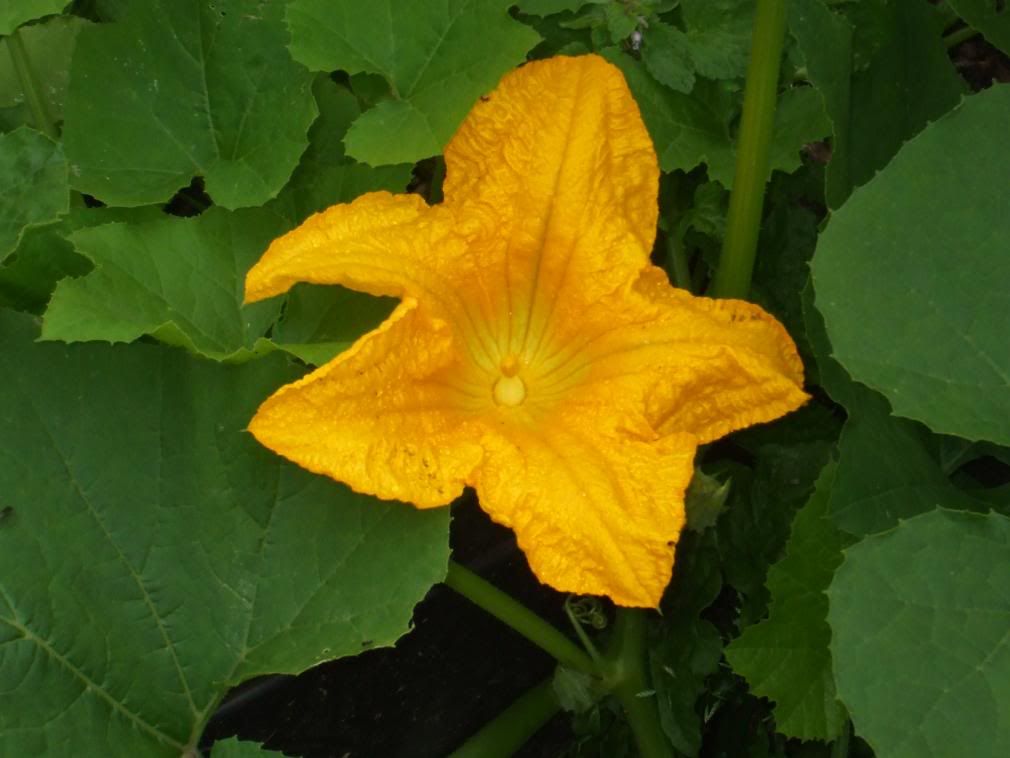 A close up of the flower.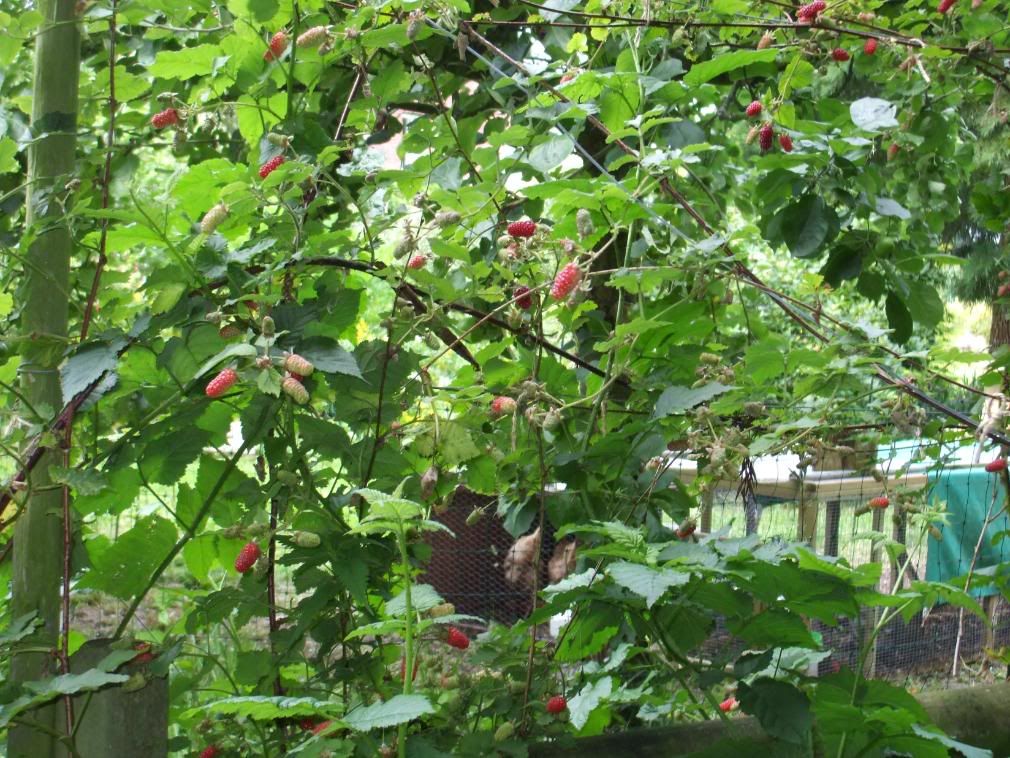 Our Tayberries grow rambling all over the fence between the Orchard and the Wood....and I went and picked a few pounds today (in between attending to the hens' antics!)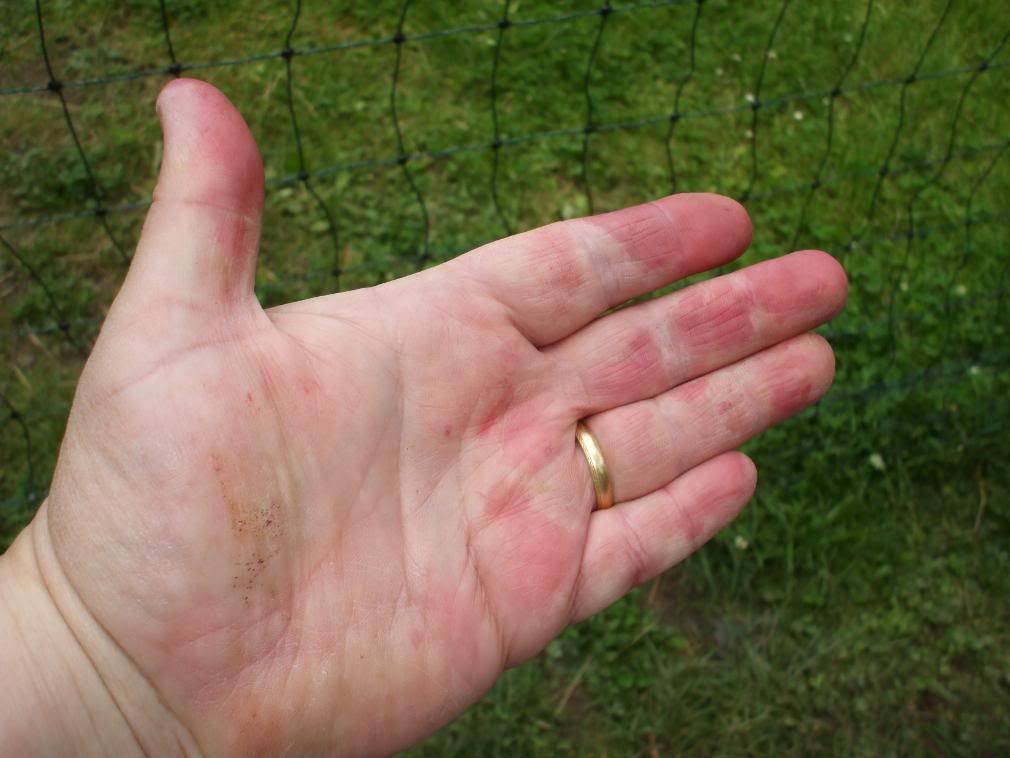 So I now have red stained hands!