We have a couple of gooseberry bushes, one dessert, one for cooking, a couple of blackcurrent bushes and one redcurrent bush...and this year we have had a mixed crop.
The gooseberries were ok but not many on the bushes.
The blackcurrent bushes...one has none, the other is loaded...and the redcurrant bush is also laden.
Compostman rigged up a fruit cage over the redcurrant bush again this year ( no prizes for working out what it was in a former life!) ...as the birds really love the redcurrent and leave the blackcurrents alone in preference...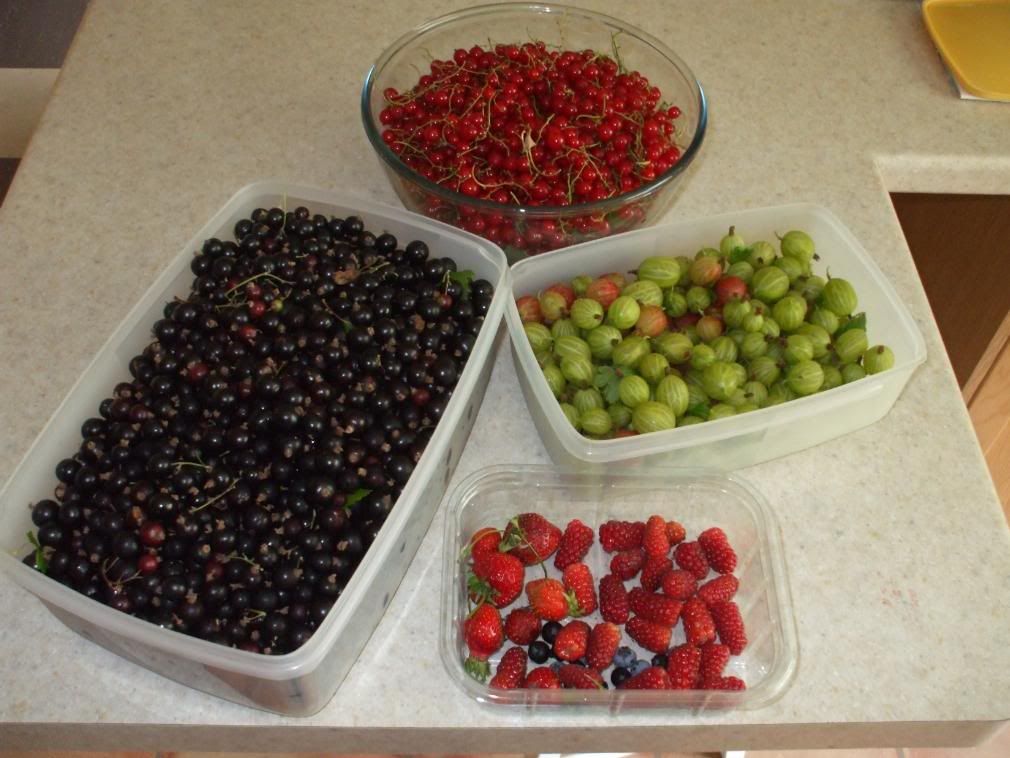 SO...jam, jelly and chutney on the way I guess!