Today, despite having wrenched my right shoulder badly yesterday I had to get on with animal chores. Cleaning out the Hens was one job which couldn't wait, also checking their little feathery bums for signs of Fly strike ( YUCK!) Fortunately no fly eggs or maggots were visible, but at this time of the year it IS important to keep on looking....otherwise the eggs hatch, the maggots VERY QUICKLY eat their way into the living flesh and ....uggg.....
I also had to clean out Fudge the Guinea Pig and check him over too....and he too was ok.
Having done THAT it was time for tidying up around the polytunnel.
The back of the polytunnel, where I do my potting on in the summer...it needed a tidy up!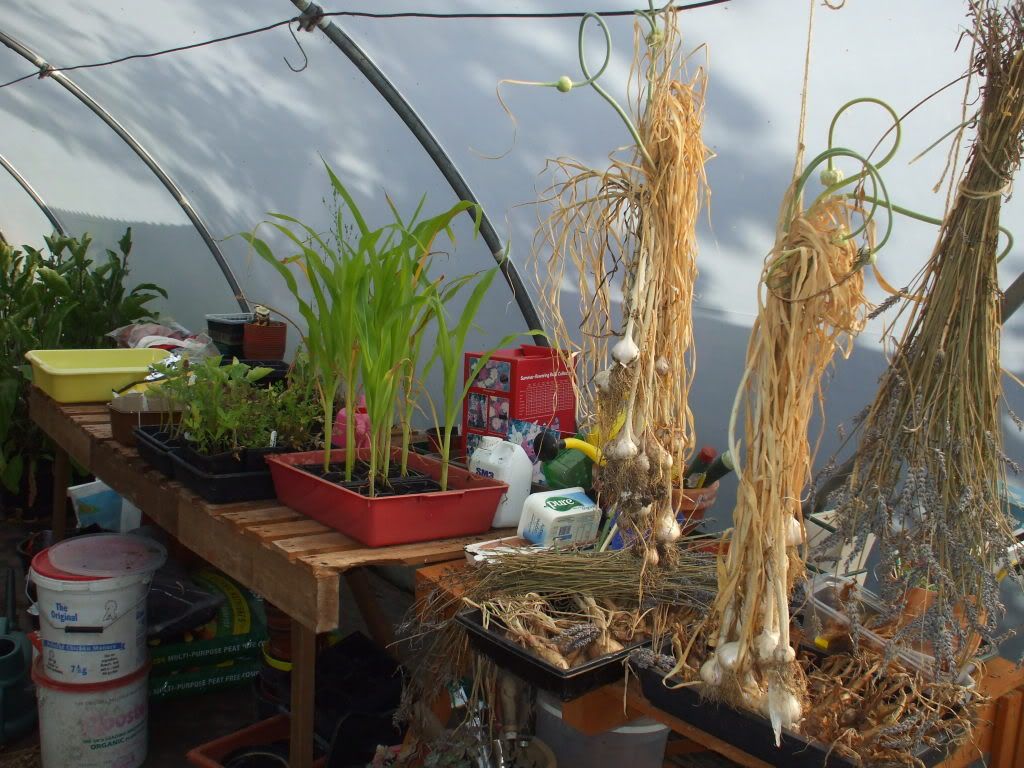 The garlic drying inside the polytunnel it has been very poor this year, sadly. The Sweetcorn plants went outside into a raised bed to join the plants which have been out there for a month (ooops)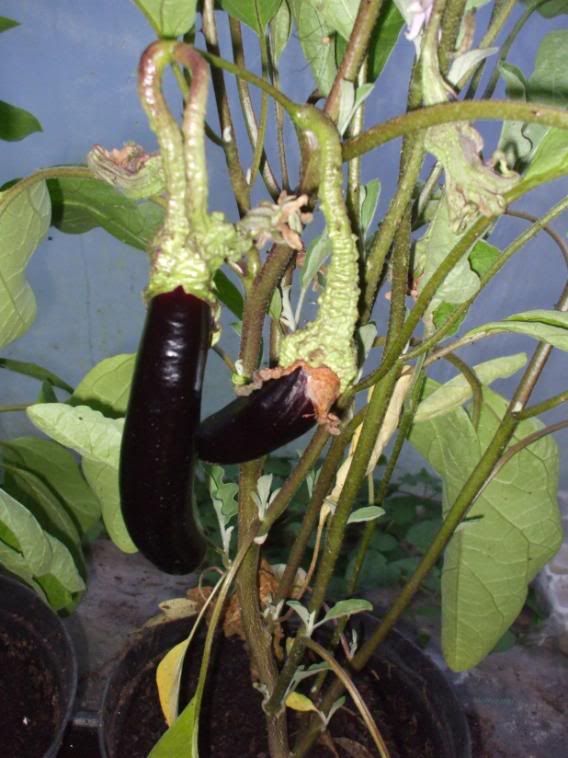 The Aubergines , yum more for supper I think!
My Sweetheart melons, aren't they doing well!
These are Red Cherry, a variety I have not grown before. The organic seed was a free gift from "Organic Gardening Magazine" earlier in the year.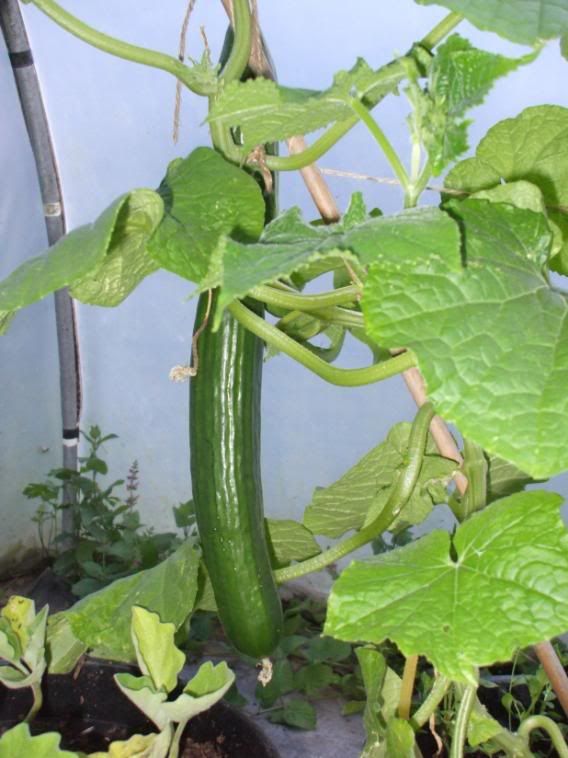 Cucumber plants , producing well at this time of the year!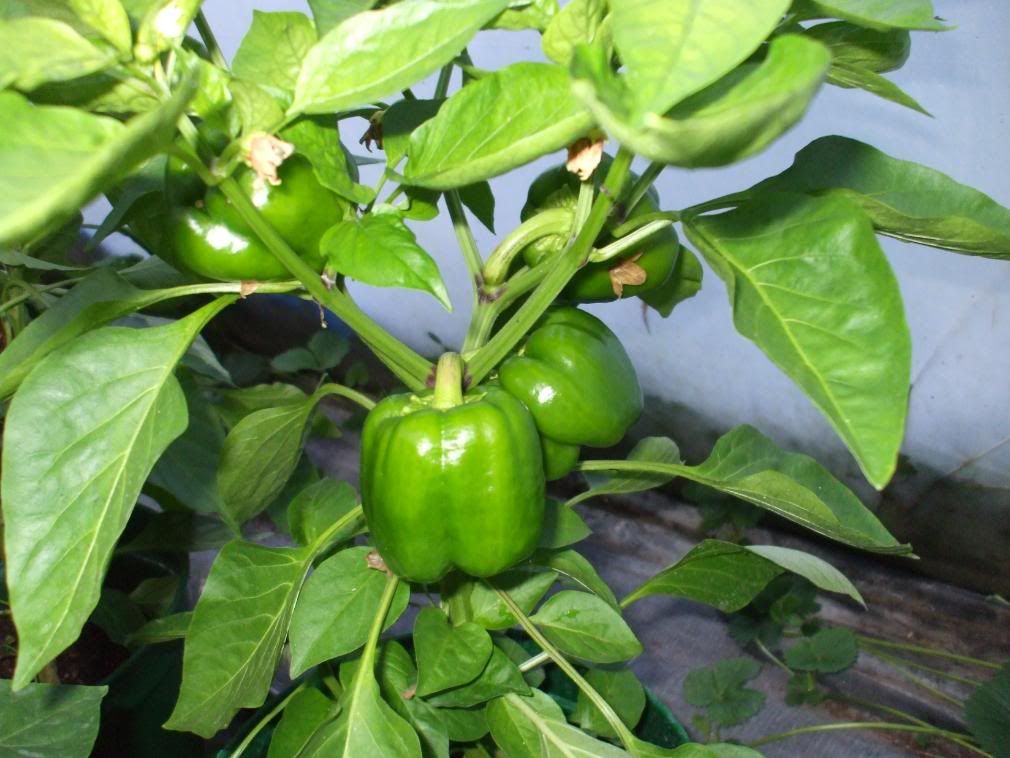 Peppers growing fast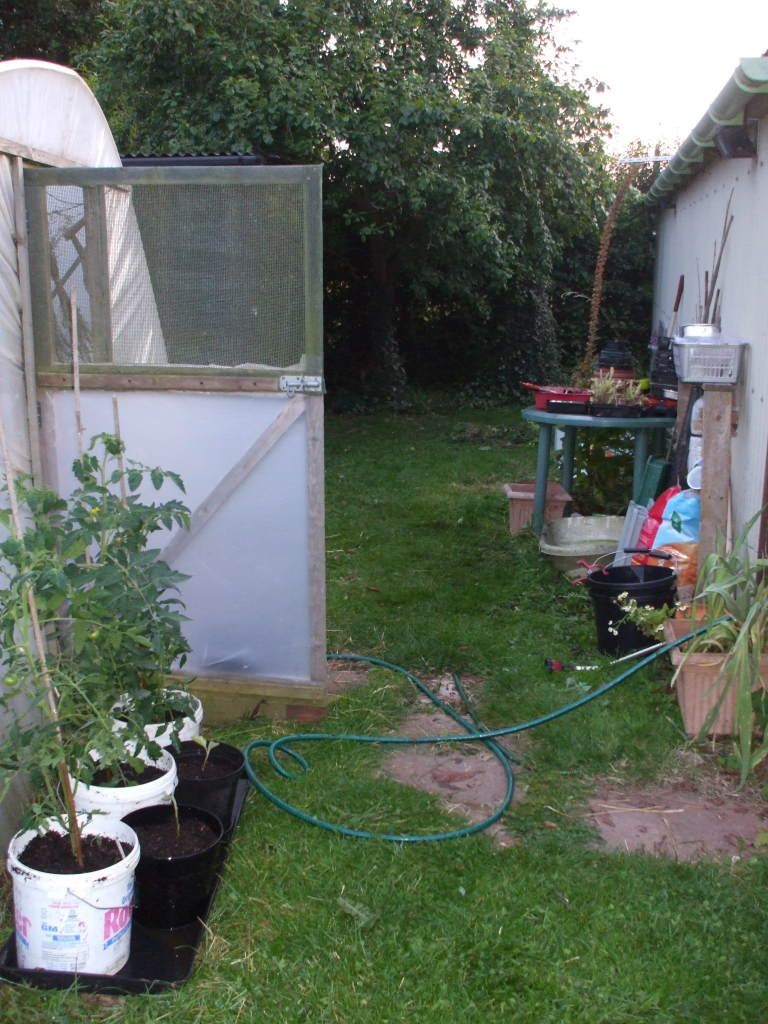 Tidied up!
Oh and the hens laid 4 eggs today but I have not yet picked the produce....
I had a snooze instead.