I now know who is laying which egg, and here are some photos but not sadly one from Gengis Hen as she lays huge thin shelled monsters which she then treads on and breaks.She can't help it poor thing as she is an ex battery prisoner hen....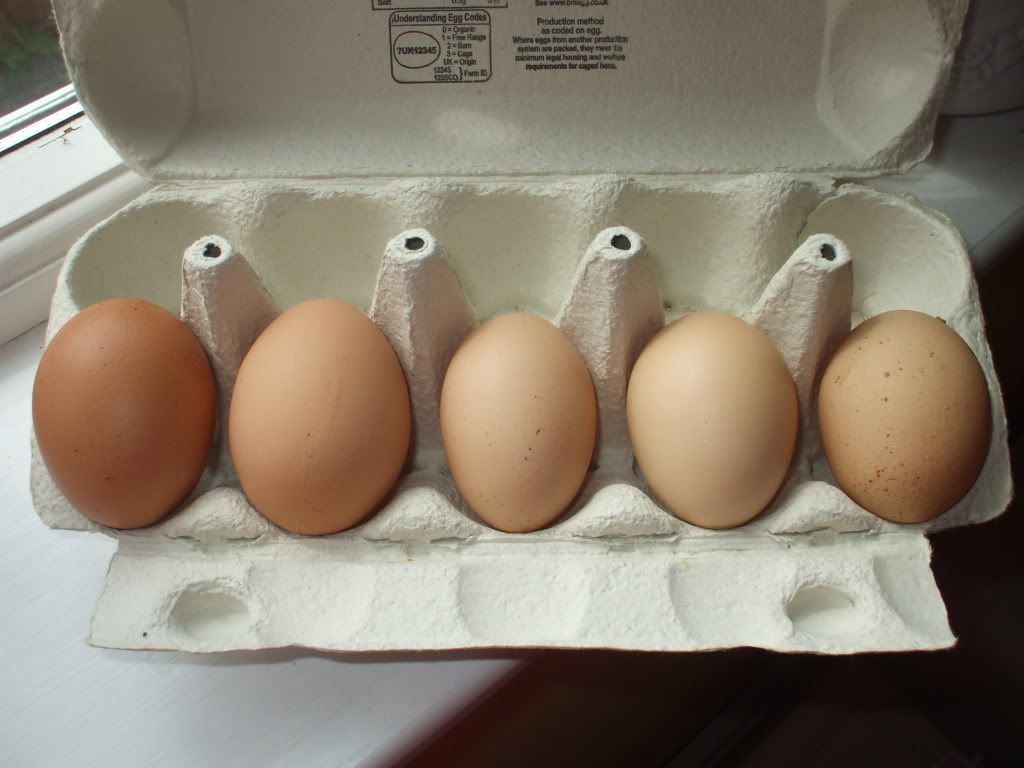 Hens...a photo of the different eggs they lay!
From left to right Henny, Ginger, Attila Hen (Maran)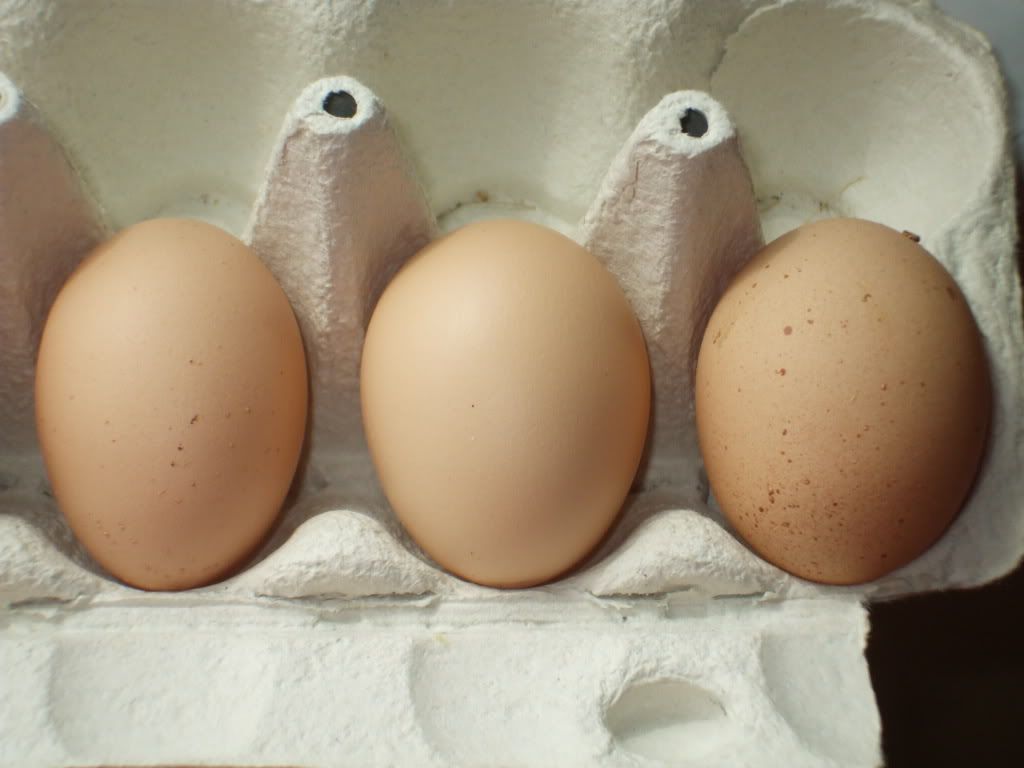 From left to right Attila Hen (Maran), Wednesday (Maran), Thursday (ex battery hen)
Attila and Wednesday are sisters from the same clutch of eggs but lay different colour and shaped eggs?
I wonder why?