Well we went out to Hereford today and went to look at a Kitten at a farm in Credenhill.
We have decided to get a kitten now, while we are going through cat flap/litter tray/keep off the bench/learn to get on with Kitty..issues at the moment with Sid ANYWAY, so I said to Compostman that we might as well get the kitten we were originally thinking about, before we heard about Sid...and get all this fun over with NOW. So...we went to look at one Kitten and there were two left, a brother and sister, cuddling each other, oh so cute........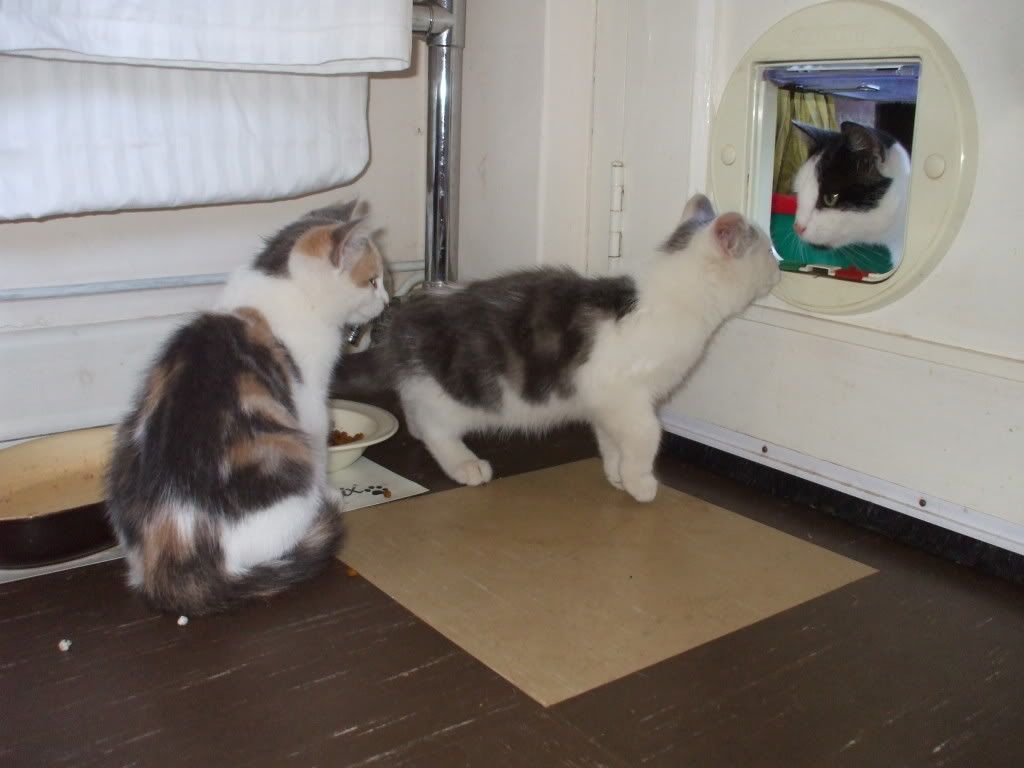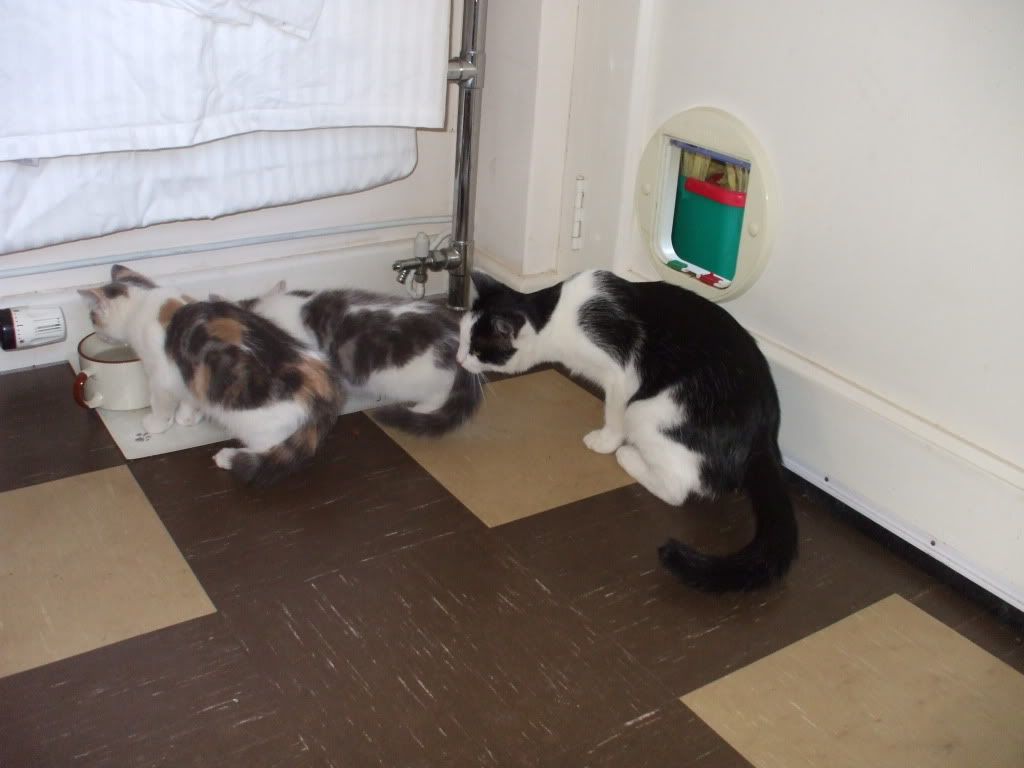 Sid meeting the new kittens
Tom on the left, Tabitha on the right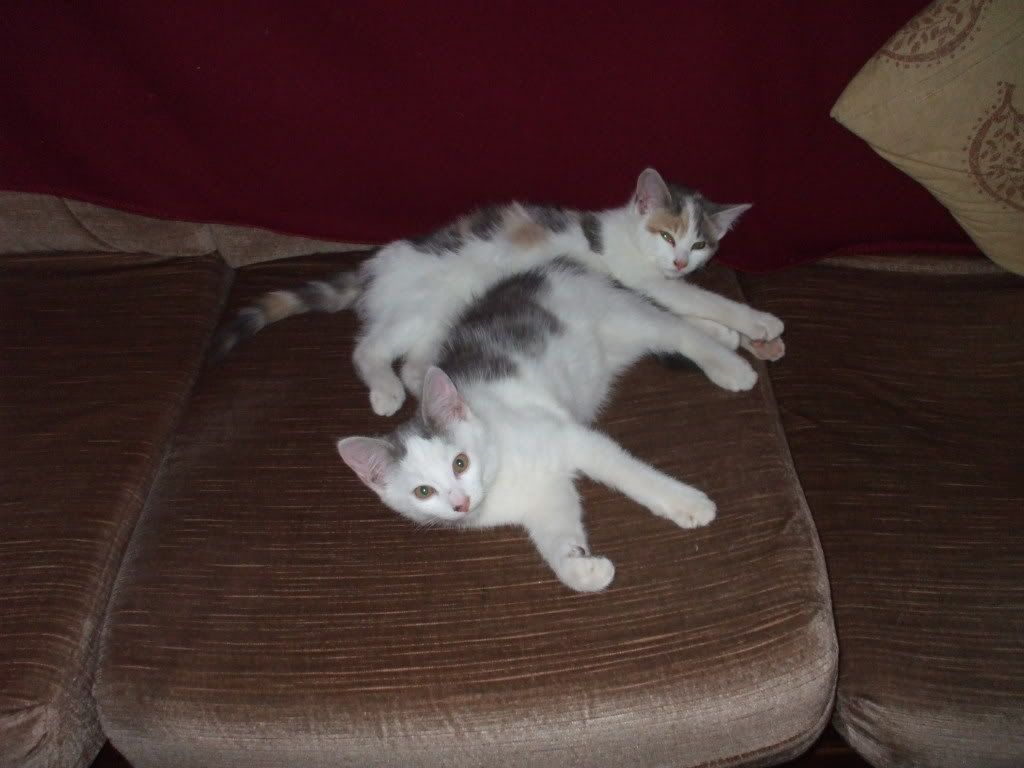 Sleeping off a sachet of cat food each...
Well...what more can I say??
Sid the (bigger) kitten is VERY taken with them already!