Today we prepared the new hen house for occupancy. I sprinkled "Barrier" Louse and Red Mite powder ( mmm smells lovely...Lavender and Tea Tree oils!) around in the house, and Compostman lined the bottom with plastic sheet so I can clean out the droppings more easily. .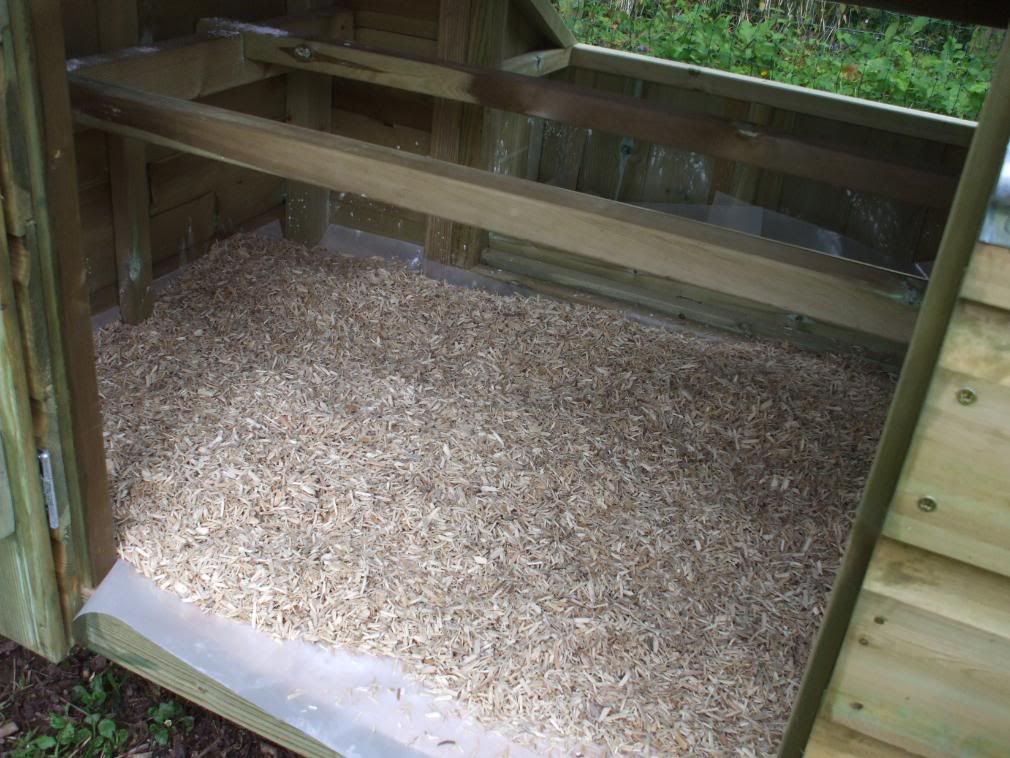 I then put a good thick layer of Easybed in the bottome of the house ..this is certified Organic by OFG , so I am hoping it doesn't contain any nasty herbicides!!
I did the same in the nest boxes, and filled them with clean straw.
Once that was done Henny and Ginger were VERY keen to see what was going on,
so I have left them shut in the run this afternoon to get used to their new home