I had a busy day today,
I scaled and conquered(!) the Ironing Mountain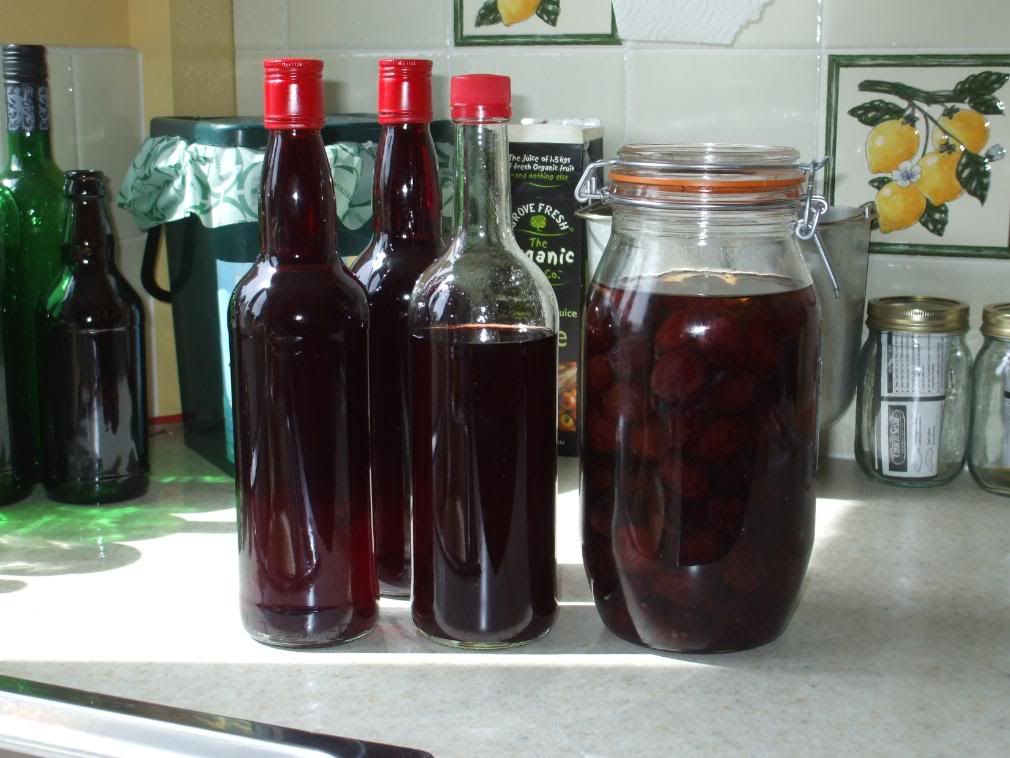 and bottled the Damson Vodka. After decanting the pink, yummy, sticky (!) vodka from the damsons, I poured a bottle of sherry into the Kilner jar apparently this makes a lovely fortified, damson-y flavoured sherry in a few months? We will see.....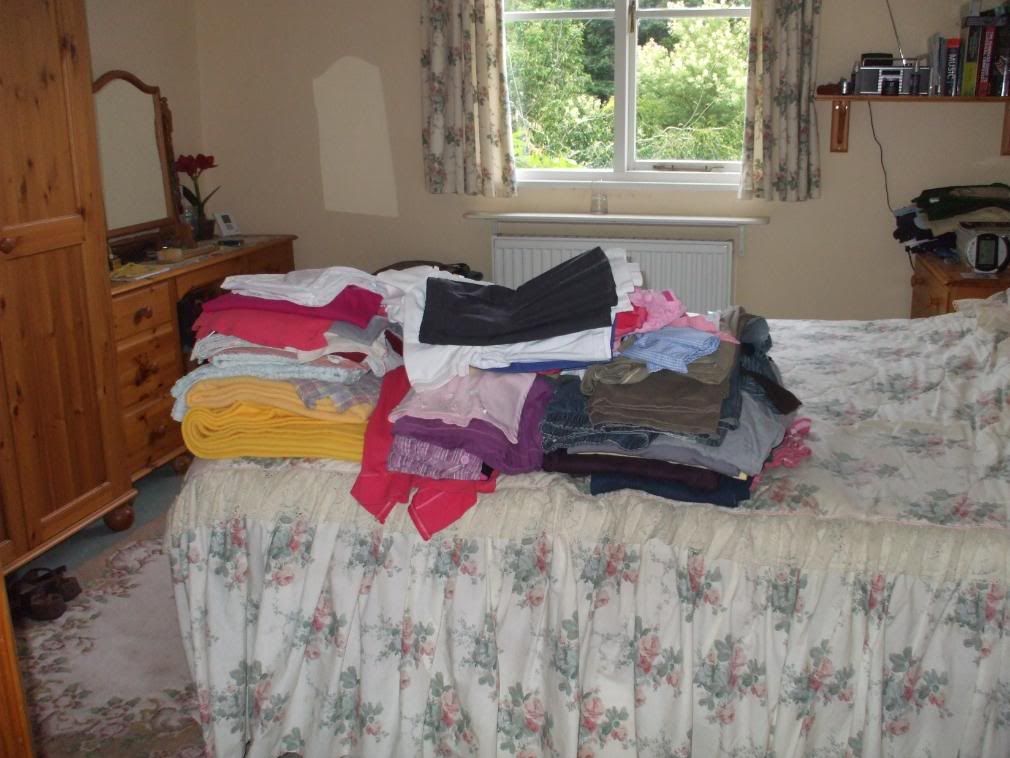 However I have yet to scale the " putting away all the ironing" peak
nor have I yet sorted out the corner in our bedroon where lurks the piles of material etc for turning into other things...like quilts....
Ho hum...