Yesterday our new hens arrived.
4 of them, called Tuesday and Wednesday (Maran X ?) and Thursday and Friday ( Ex battery hens, not sure of the breed?). These lovely hens needed a new home and so I said we would love to have them. And today Hen from the INEBG forum came over with them and she and her ( soon to be husband!) stayed for a cuppa and a chat and watched the new girls settle in...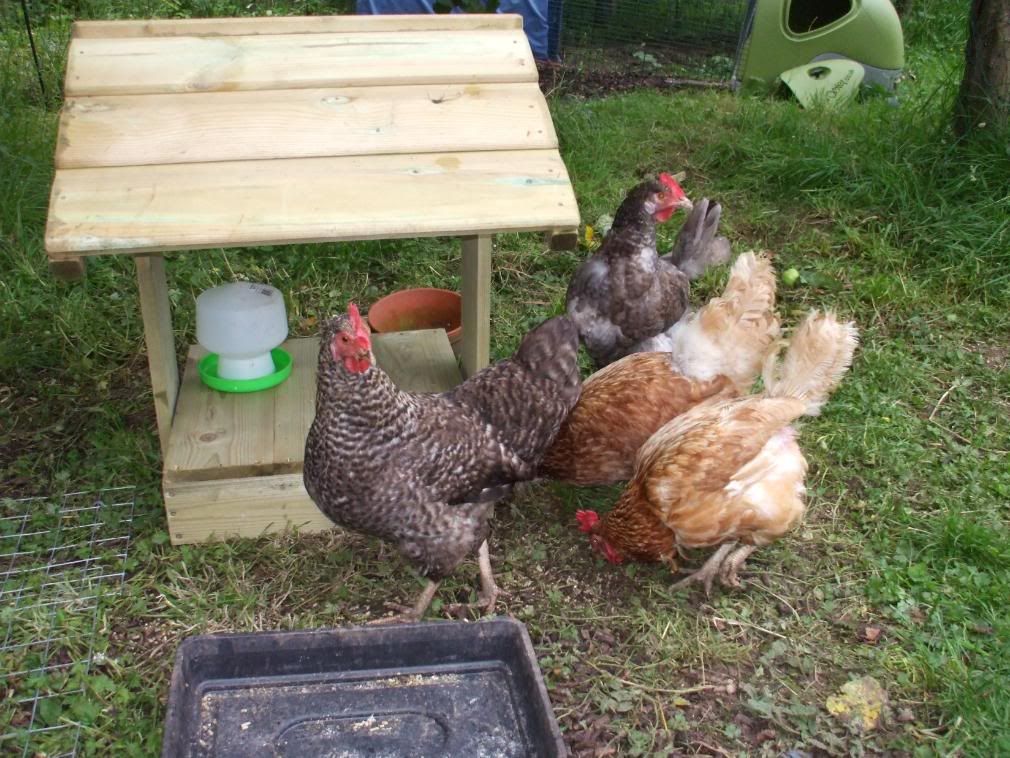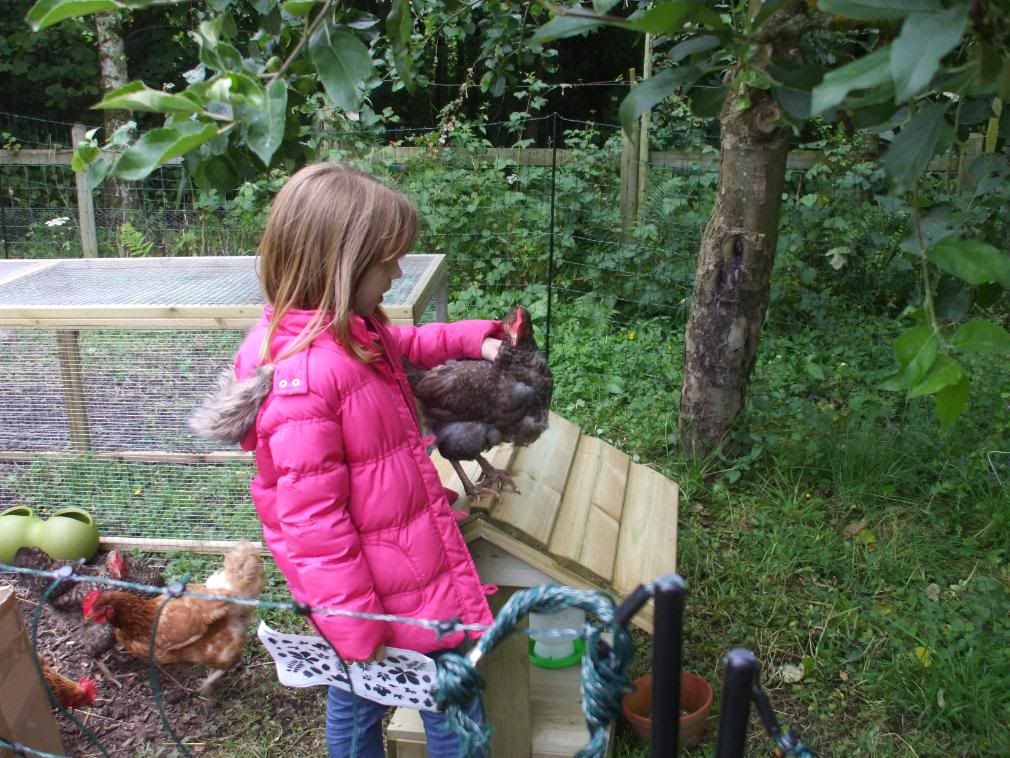 Compostgirl thinks they are LOVELY!
Hen's other half with one of the Marans on his shoulder...I think Wednesday?
And the new girls in the Eglu..."oooh we like it in here!"
and they did! so much so that when I went out after Dr Who, Wednesday had laid an egg!