Sid was a "lost" kitten....he is about 16 weeks old ( hard to tell as he is a bit thin...)
3 weeks ago a nice lady nearish to us found him, extensive enquiries round all her farming neighbours drew a blank as did CPL Hereford, ads in local papers, asking at local schools etc.....
I saw her ad in a local farmers shop, called but was told he had just been re homed..however
...she called a couple of days ago to say the re homing had sadly not come off and would I still like him?
so I went over to her house last night....and came away with SID!
He is LOVELY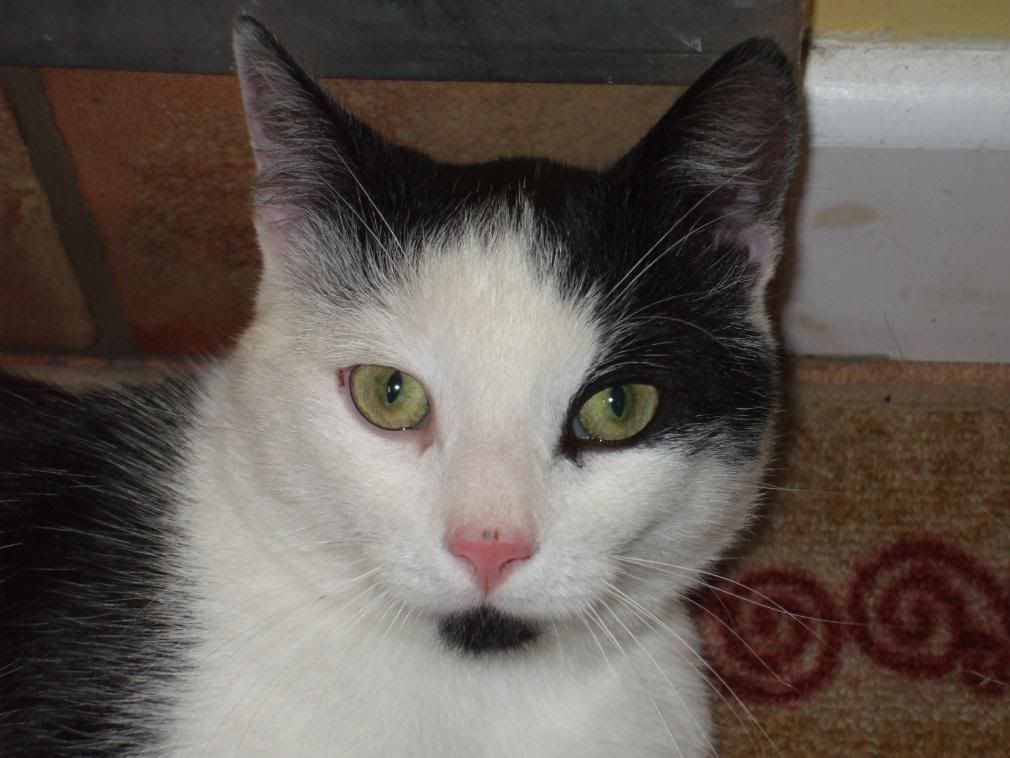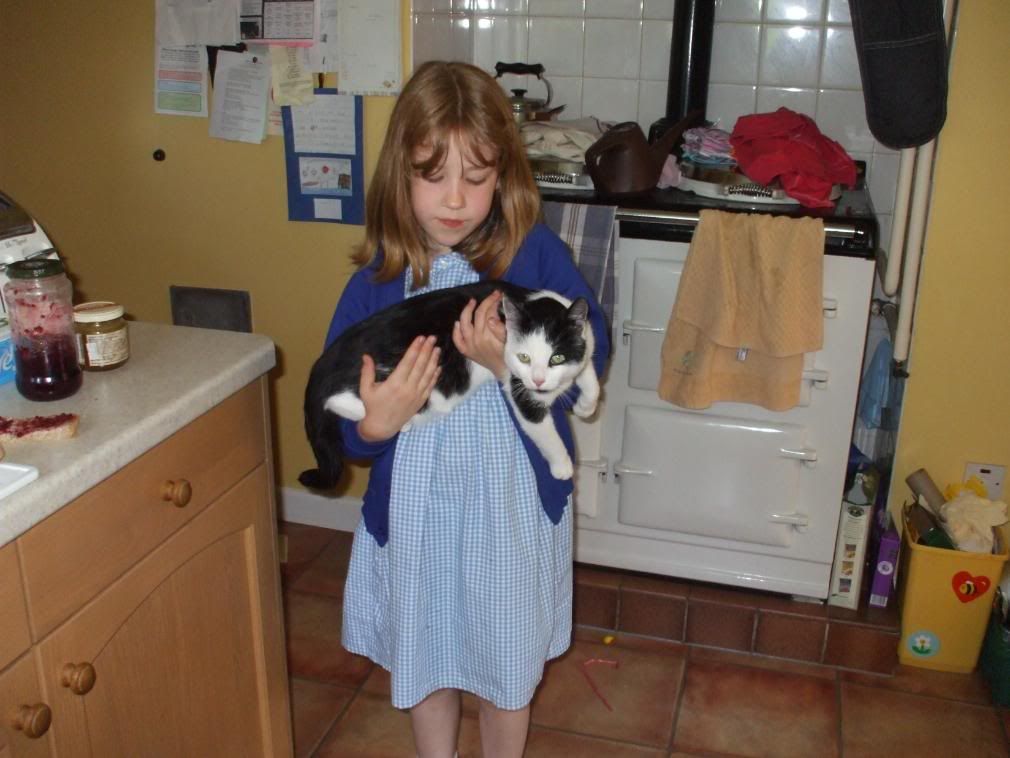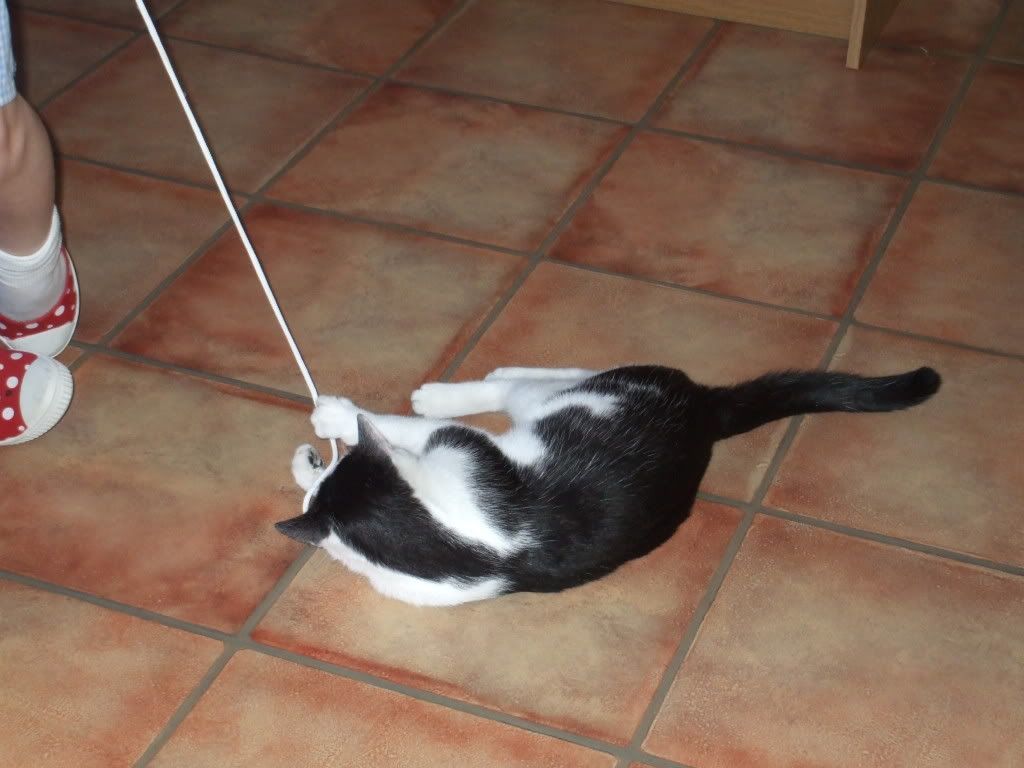 Sid the Kitten is now ensconced on our bed..( well THAT took less than 24 hours!) .....having saved us from the dangerous garlic which was fiendishly hanging threatening us in the kitchen...and who has also rescued us from the diabolical table legs which were threatening us in our sitting room...........( he has shredded the garlic stalks and kicked hell out of the table legs!)
spookily he has so far shown signs of doing all the " unique " things our much missed, late lamented beloved Monty puss used to do.......... :shock: