The kittens continue in cuteness, this is what they got up to yesterday evening
"ooo look what we have found, a basket of clothes to lie in!"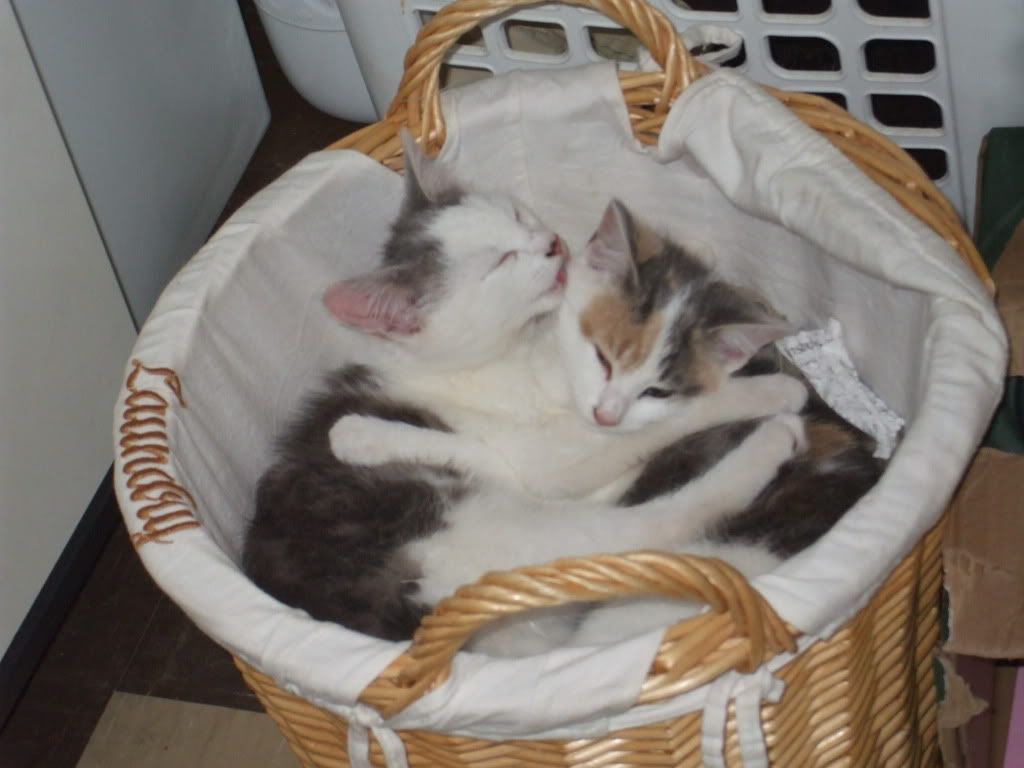 "I'll just give you a wash dear"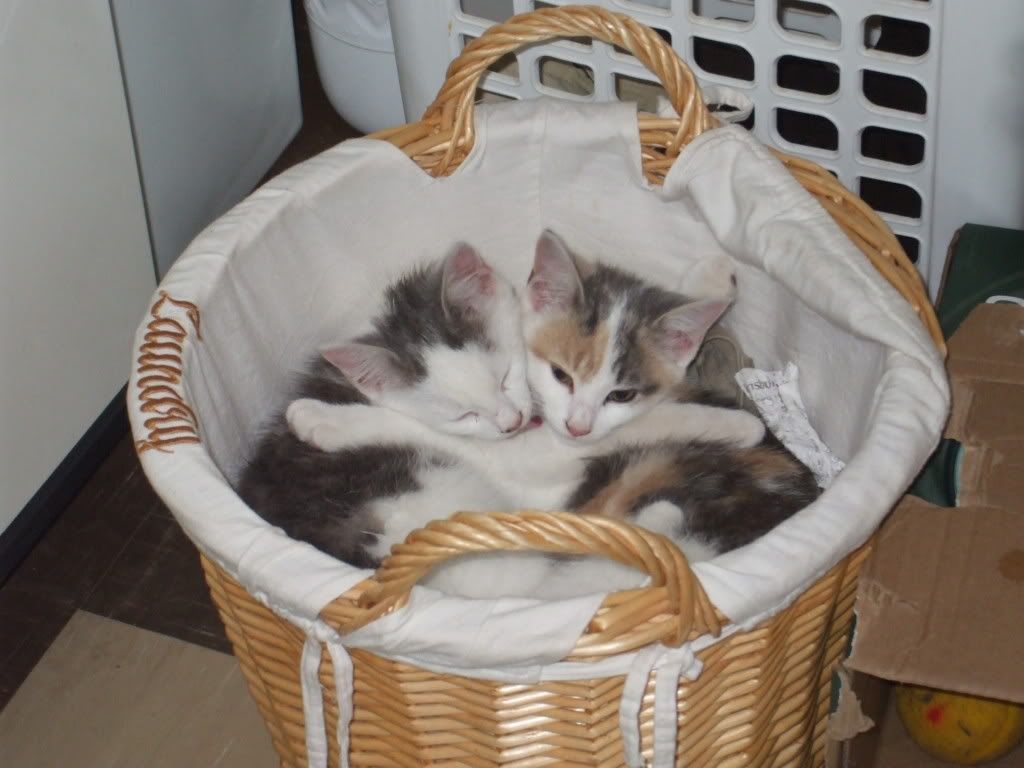 "Quick, act cute, they have a camera!"
"Ha ha it worked! They are going to feed us now!"
I de flea'd them yesterday which needed doing and had a strangely satisfying session picking dying fleas from their fur...I am a bit strange in some of the things I find enjoyable I guess ;-)
Today they went to the Vet's for their first innoculations, worming and check up and our vet thinks they are wonderful! Mind you, the invoice wasn't very nice.....