Having sorted out the pumpkin/corn patch yesterday, I turned to my compost bins to give THEM a sort out and top up also.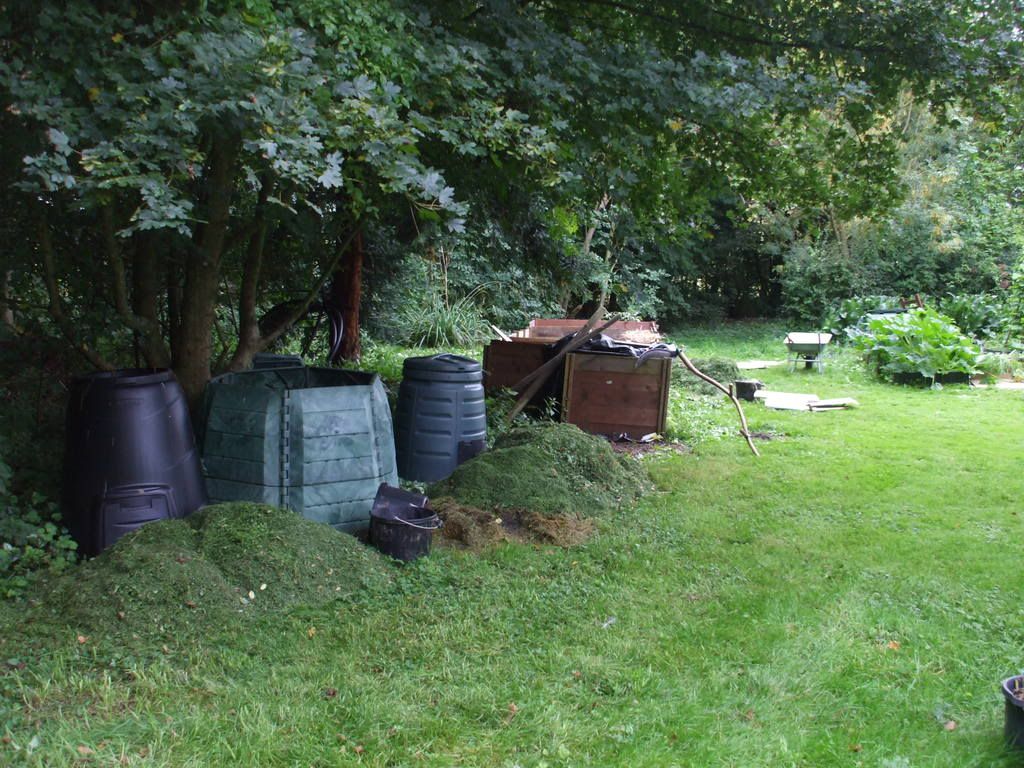 I had stockpiled various weeds and prunings and added a HUGE pile of grass cuttings from the lawns as the day progressed.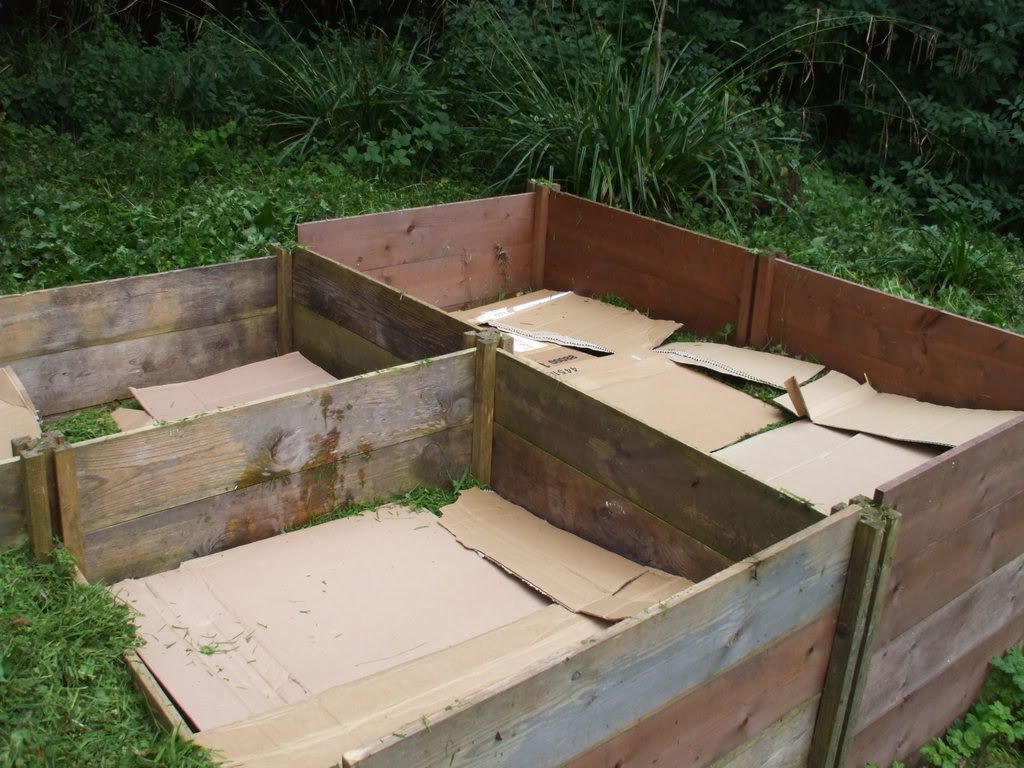 This, along with the contents of the "browns" bins I keep in the house ( for all the little bitty bits of card, paper, tissue etc which is too scrappy to recycle) was layered in the bins , along with some of the smaller cardboard sheets I got from Freecycle.
.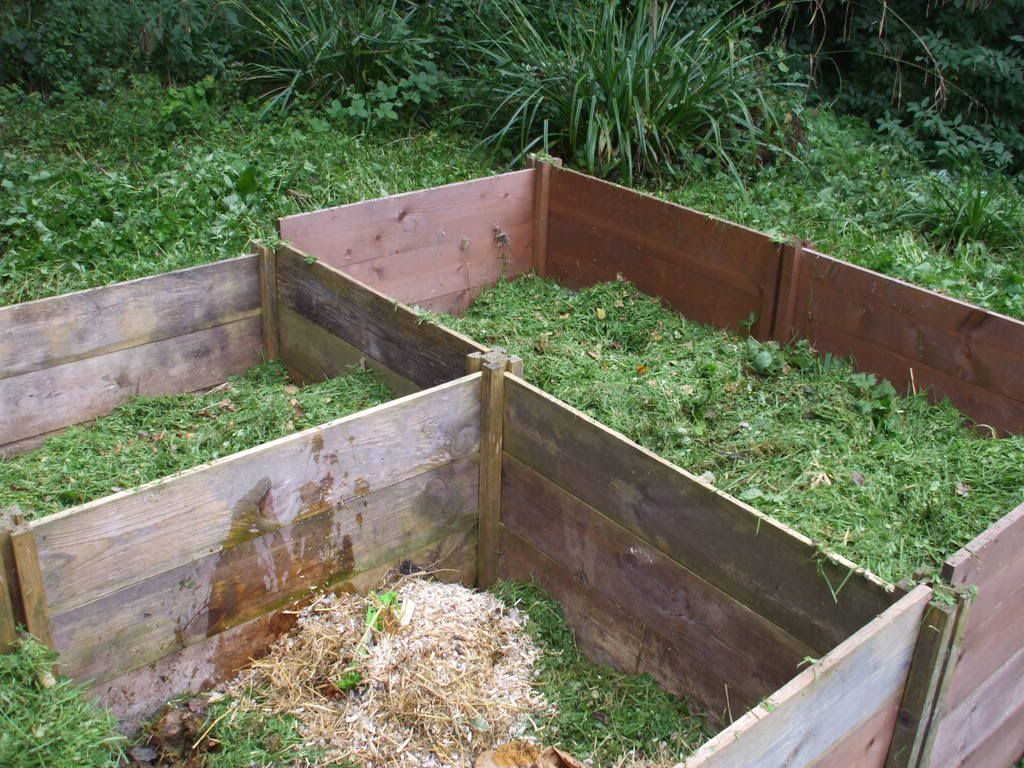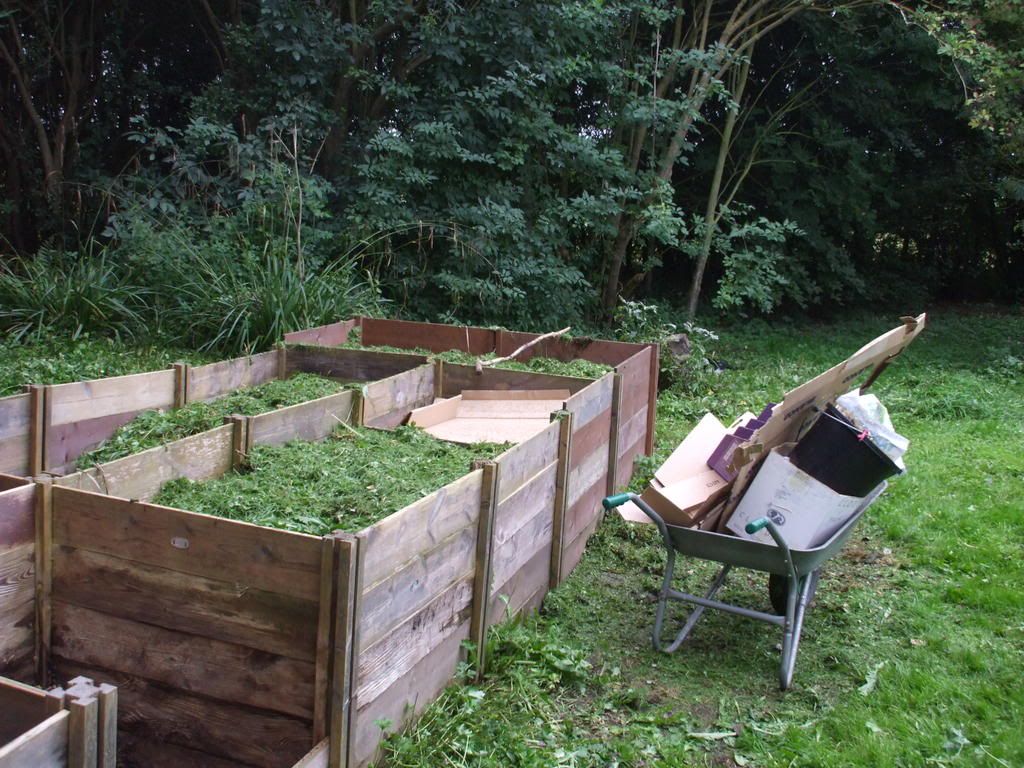 I added alternate layers of grass cuttings and paper/cardboard to the bins...I quickly filled up 5 bins and topped up another 5 bins...
It all looks MUCH better now!
and Sid approves, too!