I finally have some figures and times for using the dehydrator.
1 Kg courgettes and 2 Kg Tomatos ( sliced not halved) took 15 hours and used 2.5 Kw of electicity so cost around 30 pence in total.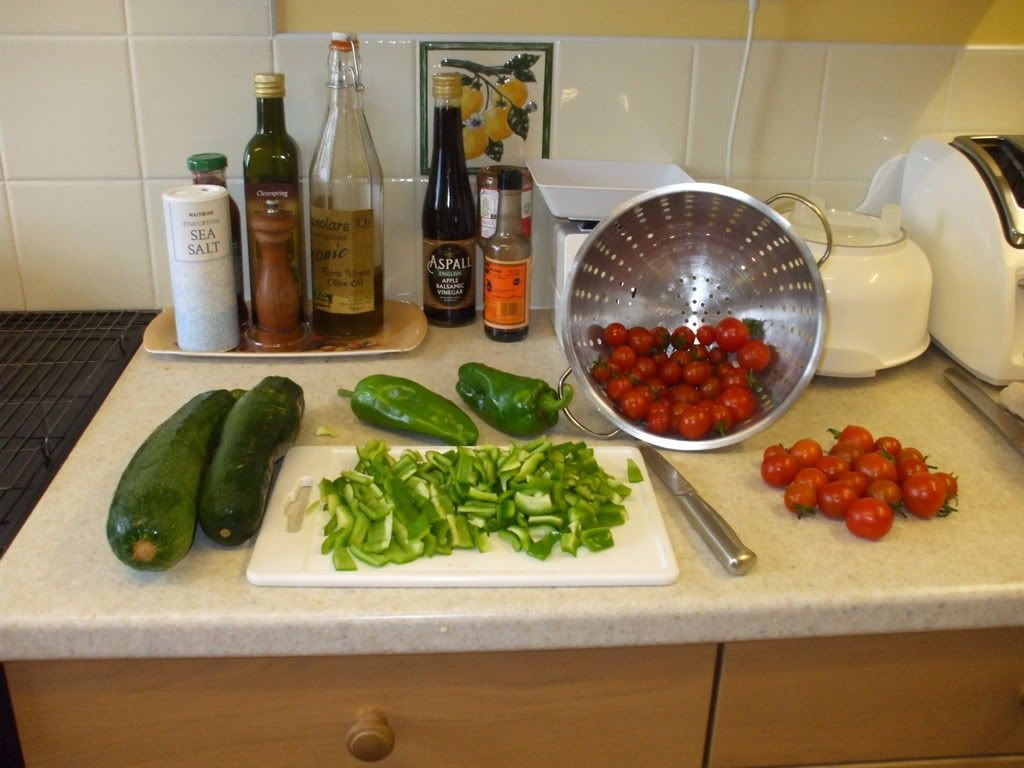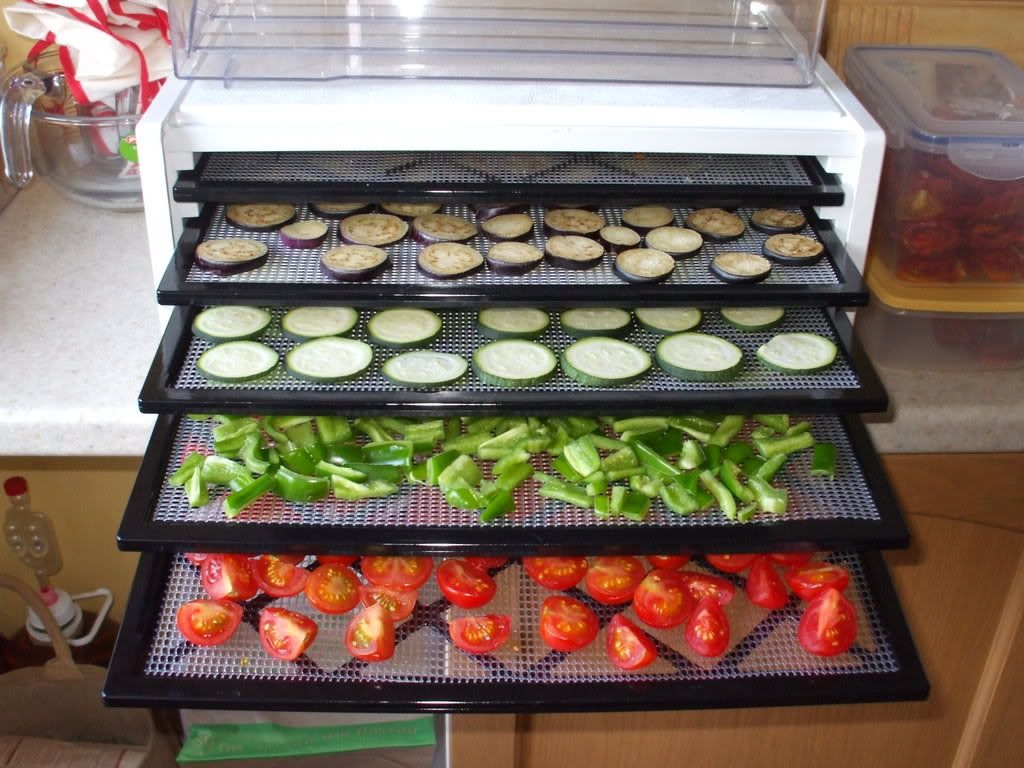 I have just loaded it up again with a mixed load.
1 tray of sliced aubergines ( Long Tom) 0.5 Kg and a sliced banana
1 tray of sliced courgettes 1 kg
1 tray of chopped green peppers (Californian Wonder) 1 Kg
1 tray of half cherry tomatos ( Red Cherry) 1.5 Kg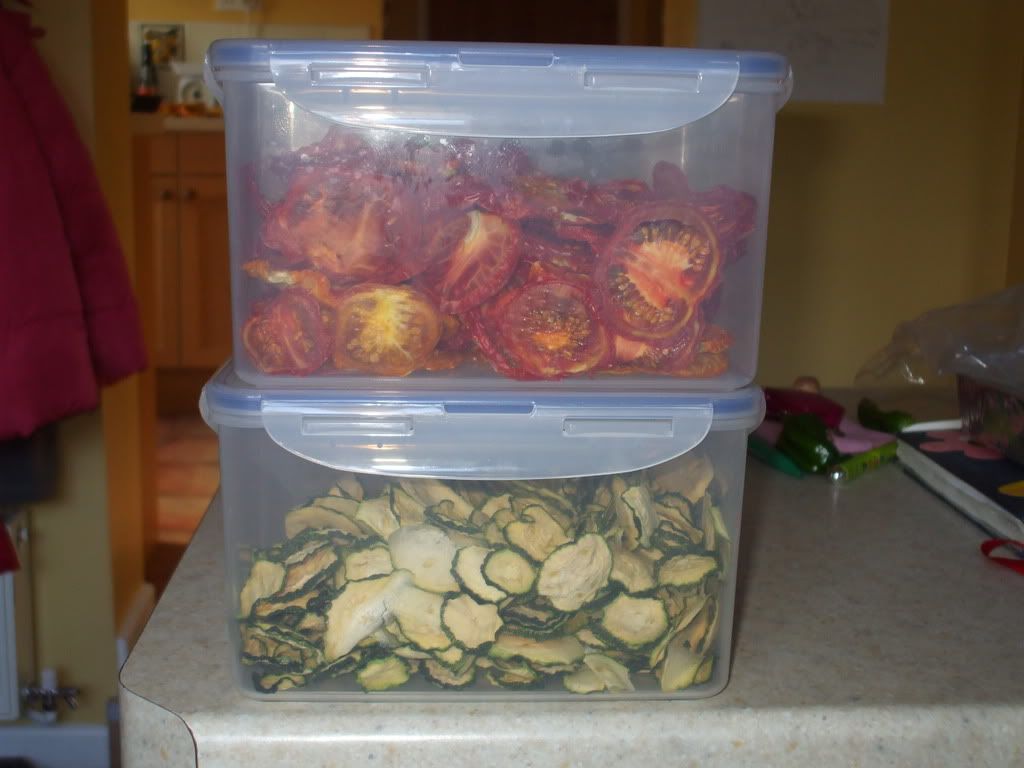 This is what 4 Kg courgettes and 4 Kg sliced tomatoes look like when dehydrated...the boxes are 2 L capacity!
and these are 1.5 Kg cherry tomatos.
Despite feeling utterly carp today and over the weekend I AM so happy!
I have found a way to store EVEN more of our home grown produce and feed it to us in the depths of winter! AND what is more this stuff can be made into a meal in a saucepan with hot water...which the woodburner top can provide! ( or the Kelly kettle I am soon to buy for Forest School stuff anyway!)
Huh Powercuts? I spit in your eye! ( oops, only joking!)