Good things for yesterday and today!
1 Yesterday we went and got 2 new hens Rhode Rocks, very pretty and sweet
2 Thank you Compostman for going along with my desire for more hens!
3 We moved some more logs into the wood to finish off the Log circle around the fire pit in the wood.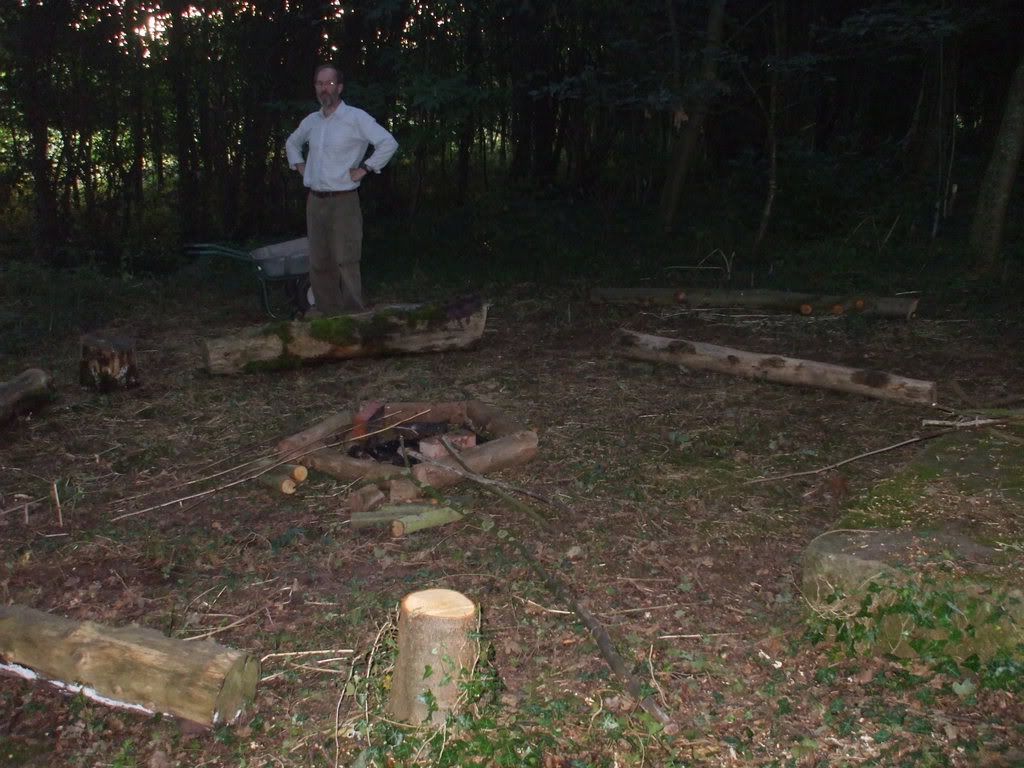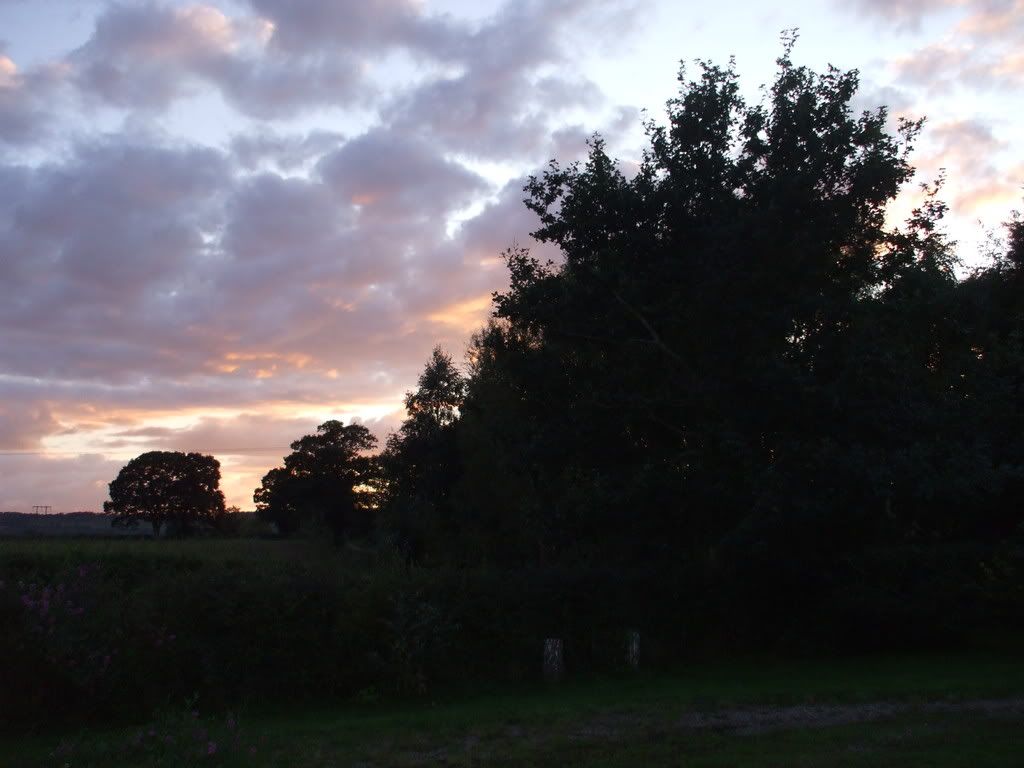 4 IT STOPPED RAINING yesterday and we had a SUNSET!
5 IT WAS SUNNY TODAY!
6 I managed ( finally! after 3 weeks! ) to mow the lawns!
(Compostwoman does a tired but merry jig around the computer)
7 Kittens have learnt to use the outer cat flap today and have been running in and out, playing all day...but they STILL come to see us for cuddles regularly which is good.
8 I got a load of cardboard sheets and a kettle from Freecycle. The kettle is a bit grungy but will clean up and is for use on the open fire when we are in the wood