Today I have not been well at all, I have some kind of chest infection I think which is making it hurt to breathe. So I have not done much today, a load of washing, some paperwork, tidying up and going to collect...the 7 fertile eggs from my friend's farm!
Wwe all went to see the parent birds, they are Silver Dorkings and very handsome they are , too! Here is the magnificent Cockerel with his Hens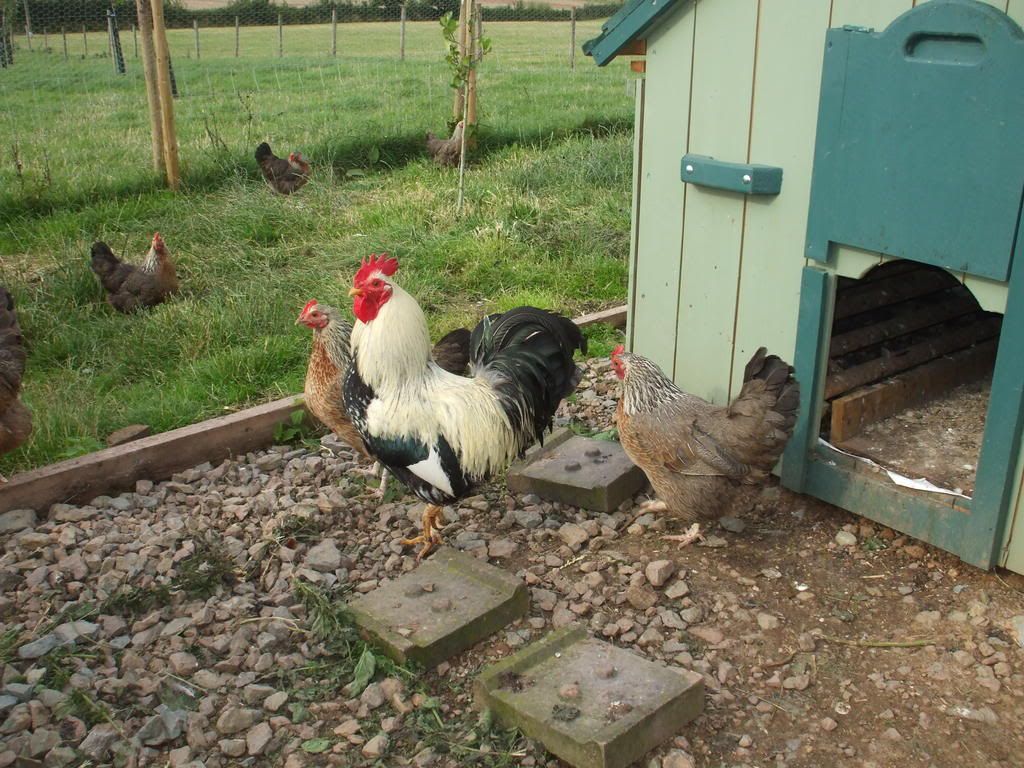 They are SO lovely!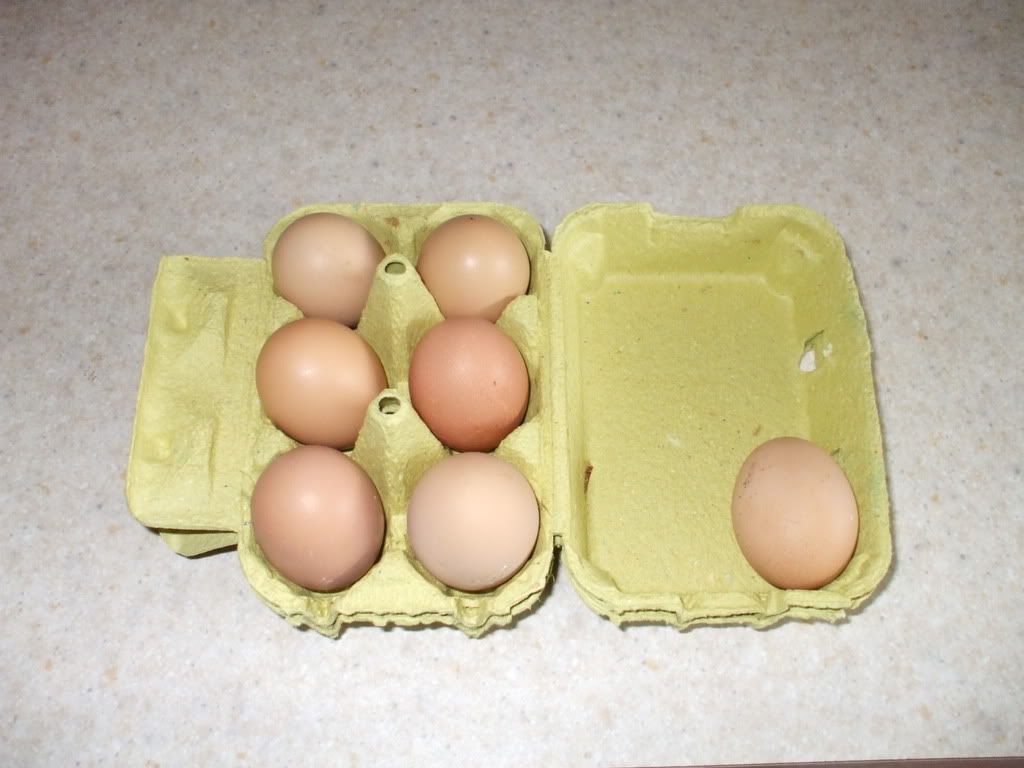 And here are the eggs!
At dusk I went and put the 7 eggs in the nest while Sweetiepie was having a drink, she has settled on to them and is going "bok" again....
So fingers crossed everybody that we have success!