A friend and her grandson came round for the afternoon and we went for a play in the wood.
Time for a brew up! This is my new Kelly kettle boiling 2.5 pints of water in 5 mins on a few handfuls of paper and small sticks.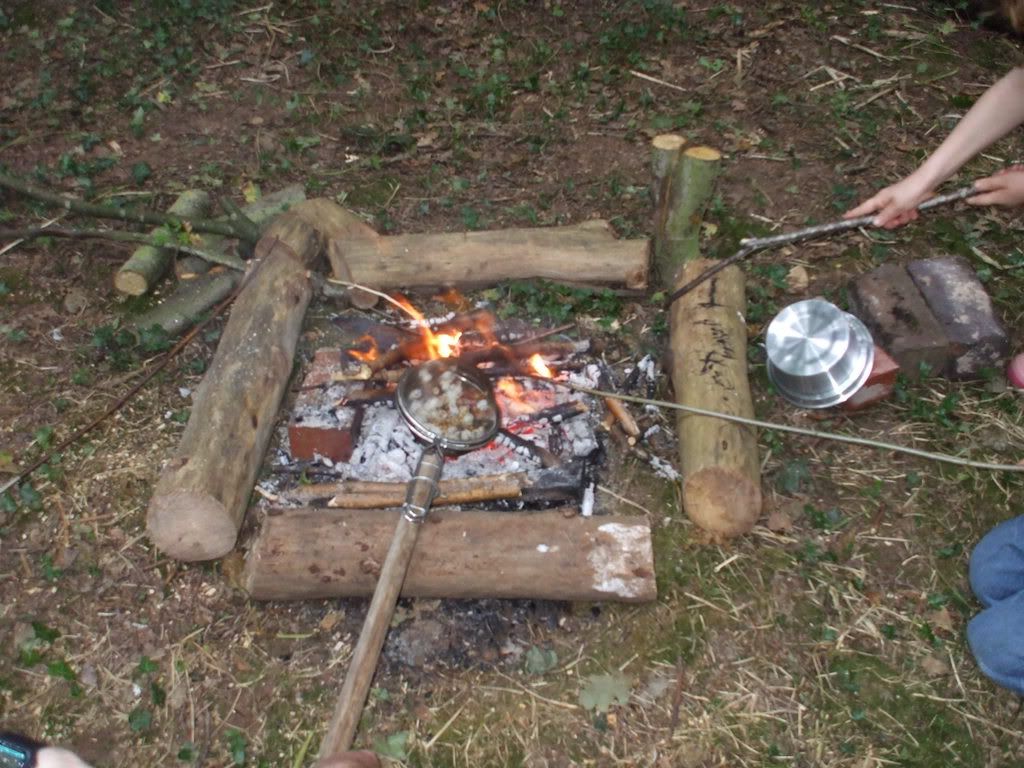 making popcorn overthe fire.
Mmmm it went really quickly!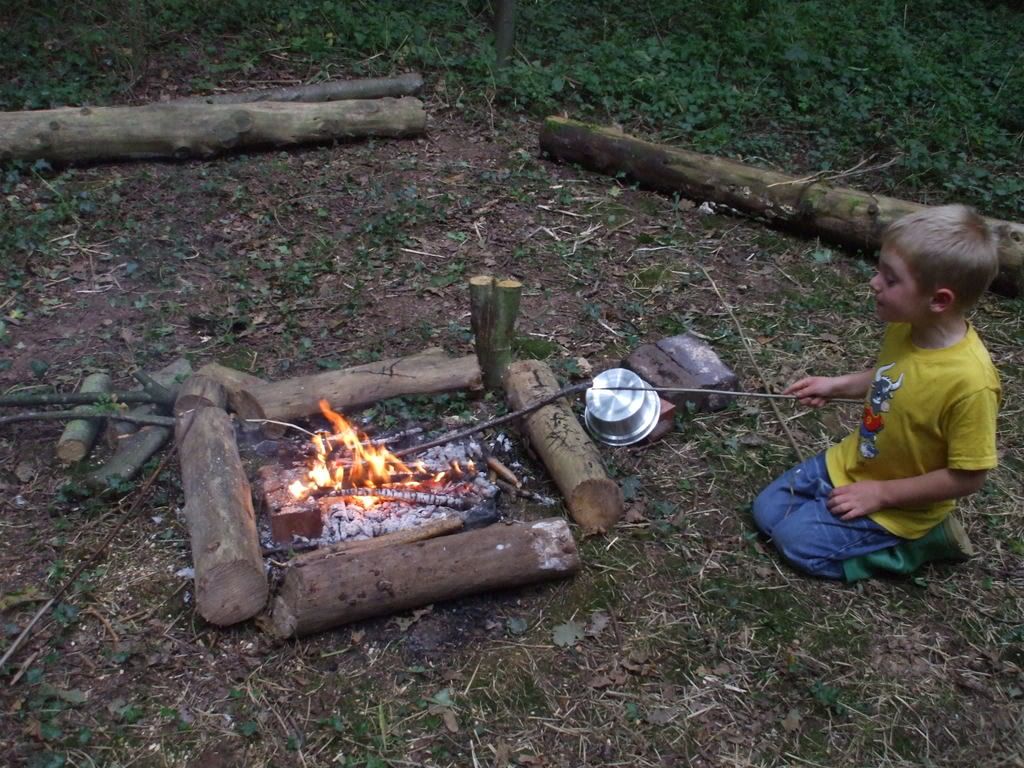 Compostgirl and friend made " draw sticks" ..they burnt the end so it was like charcoal and then drew on some flat logs...great fun!
We all had a lovely time and then our friends went home, tired out from a fun day!