I went and got a load of cardboard sheets from a lady who advertised them on Freecycle Hereford the other day and I had them earmarked for putting around the squash bed under all the pumpkin runners.
But first I had to find the bed under all the weeds and grass!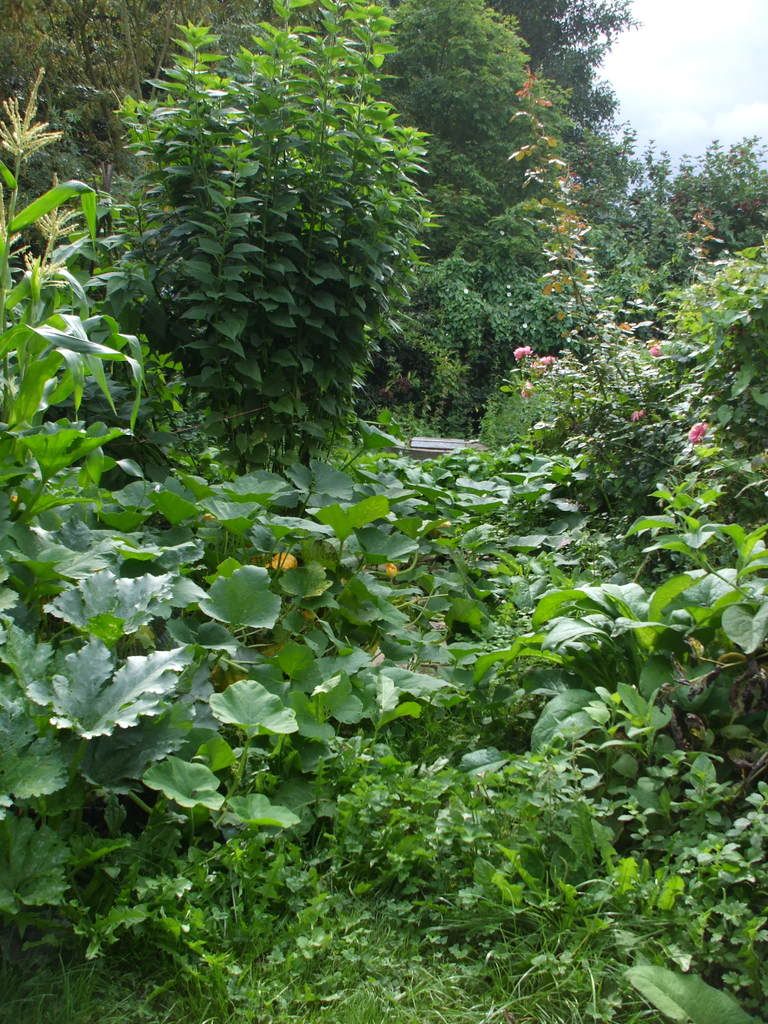 After scything and chopping down the long grass and weeds using shears, Compostman carefully lifted up the pumpkins and runners whilst I shoved the cardboard underneath.
I then raised all the pumpkins up on upside down plant pots to keep them off the ground as they grew and ripened.