Great eggcitement here at Compost Mansions!
Sweetiepie the Maran Hen..( formerly known as Wednesday)is BROODY!
I had my suspicions a few days ago, when I kept finding her in one particular nest box, having moved everybody elses eggs under her , but she was not sitting on them for long and seemed OK...BUT yesterday she went slightly dotty, wouldn't come out at all and
really
didn't want the eggs collected out from under her.
SO..fortunately Compostman has been making things recently...and one of the things he has made is
(ta dah!) a Broody Ark! ( CLEVER COMPOSTMAN !!!)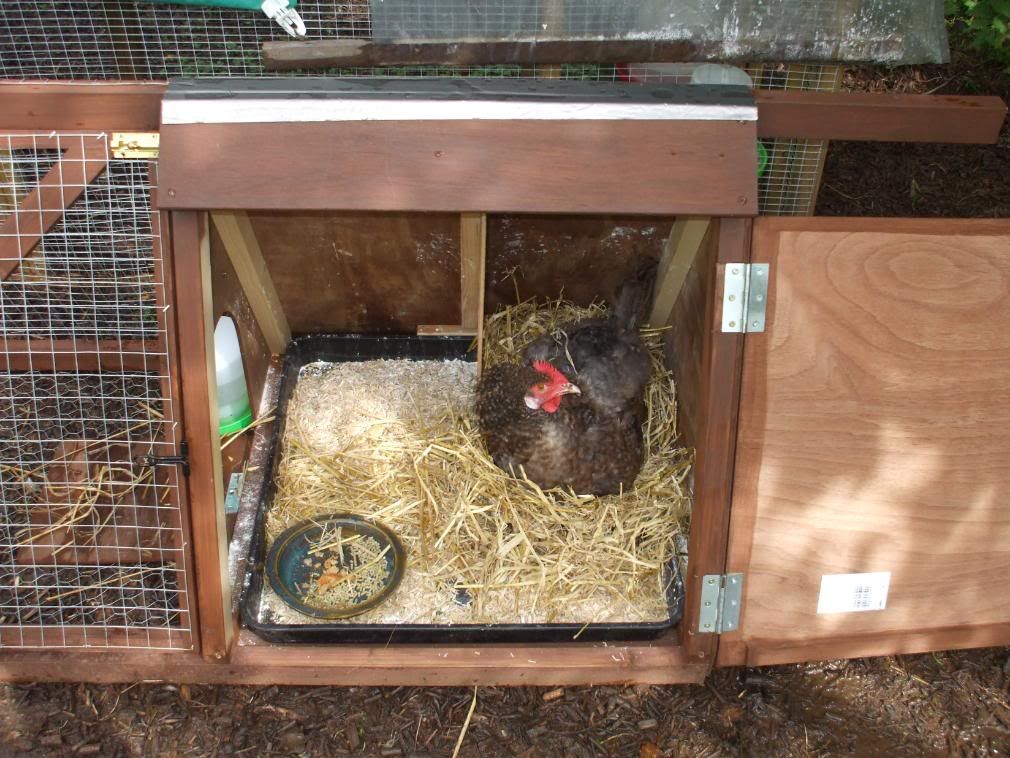 So yesterday evening we moved her into it ( in the rain!)
and here she is , today...
Henny and Ginger don't seem to quite know what to make of all this!
I have sourced some fertile eggs from a nearby friend, whose daughter breeds all sorts of lovely birds, so IF she is still broody in the next day or so I will be getting some eggs for her to hatch out.
Oooh much excitement!