1 I am feeling better today! Compostman is feeling better today!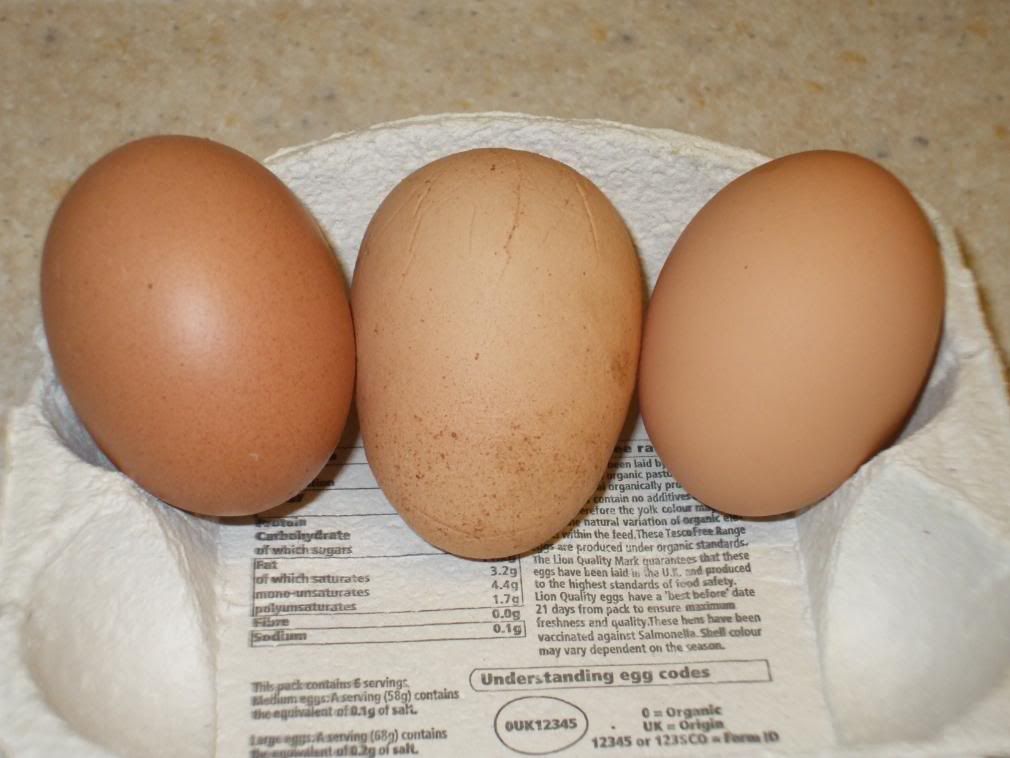 2 6 eggs today including ( in the middle) a WHOPPER from Genghis Hen weighing in at a 100g!
3 I have tidied up the kitchen so I can get on with preserving/brewing/freezing etc
4 Am going to order a dehydrator
5 Have made best friend a present she will love!
6 Kittens are cute, Sid is lovely, Kitty is great, and Hens are hysterical! :)