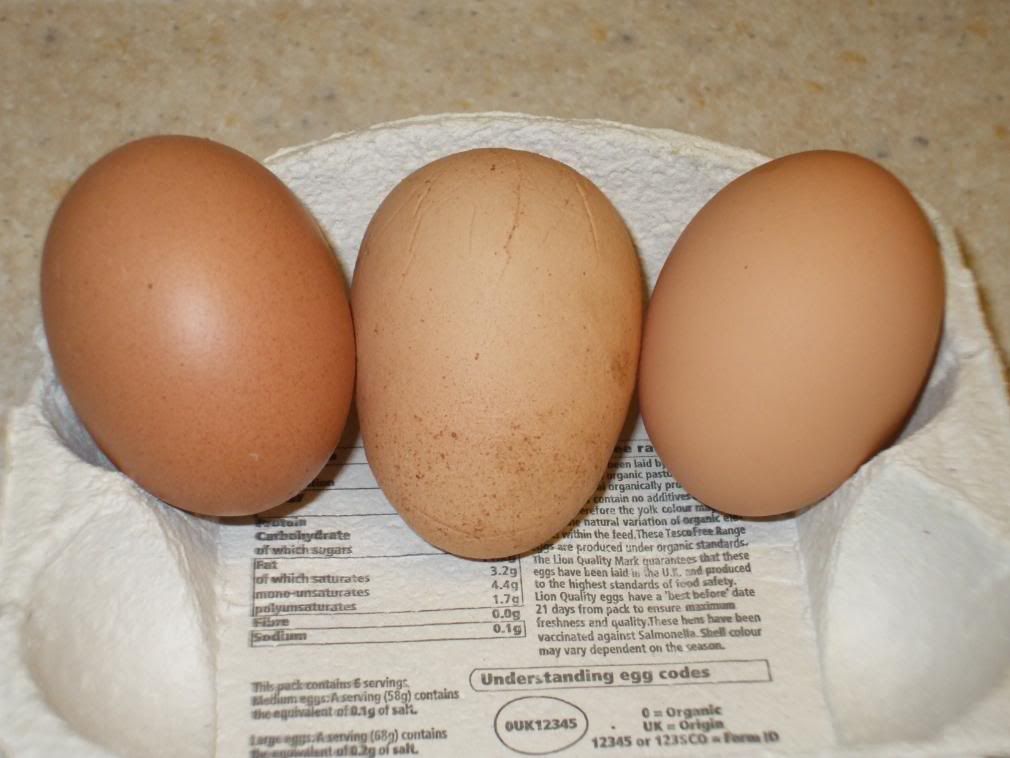 6 EGGS TODAY!!!! Genghis Hen laid a 100g, solid shelled Whopper of an egg and the other 5 lovely girls also obliged!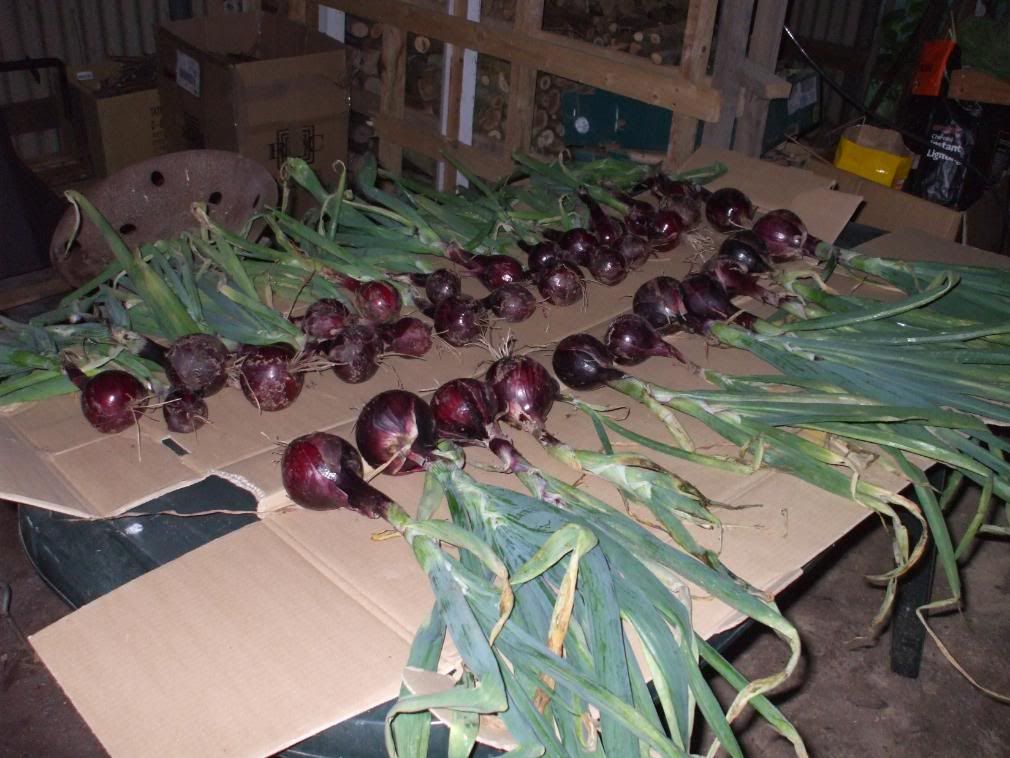 Compostman lifted 30 Kg of onions yesterday and I spent a considerable amount of time spreading them out in the PT to dry..and another 35 ish kg of Red Onions to come today.. The ones which we don't think will store have come in to be used up straight away, probably in pasta sauce or soup or chuteney I suspect!
Am now rapidly running out of shelf/fridge/coolroom space and NEED to get on with freezing/chutneying/drying stuff and MUST pickle some shallots today.........and make more room in the freezers so I can freeze some more of the produce.....hmm think Damson wine will be a good idea plus some Damson Jam!
But before I can do ANY of that first I have to tidy and clean the brewroom ( lower bit of the Kitchen...)
Its a busy time of year! plus there is the 6 Kg tomatos from the PT yesterday AND the 40 Kg of spuds so far lifted :-o and I haven't picked today yet...and there WILL be more courgettes to pick, plus more herbs and aubergines and tomatoes....
Arrrrrrrggggggggghhhh! ;-)
Today added another 2 cucumbers, 1.5 Kg Courgettes , 2 Kg Tomatoes and 300g ( and that is a LOT!) of Basil....