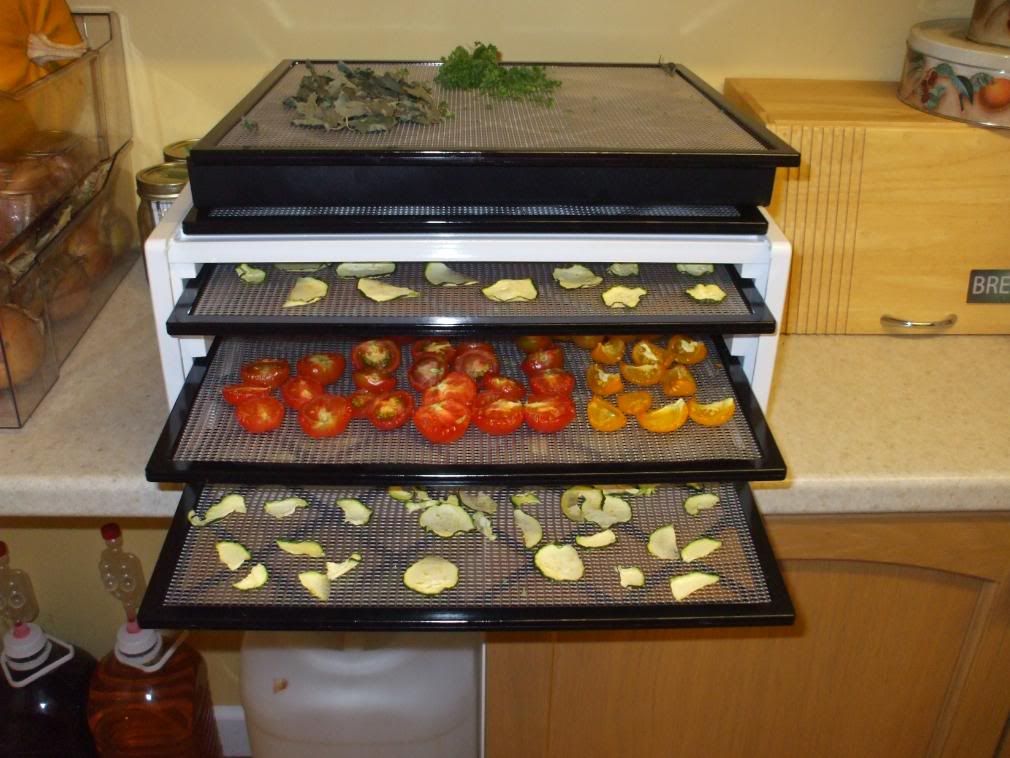 Today I have dried LOTS of tomatos, herbs and courgettes in my lovely new dehydrator....Cost 30 pence in electricity and made the same as (to buy) £8 worth of organic sun dried toms, £9 of organic herbs, unknown cost of dried courgettes....
It took a very long time to dry the half cherry tomatos, the slices were much quicker but they all tasted DELICIOUS!
I can see this piece of kit paying for itself VERY soon!!
Also bottled 5 L of Damson 2007 wine (hic) and for the eagle eyes amonst you , the labels were printed off on 31 July but we have only just got round to doing the job! ( Its like that here at Compost Mansions quite often!)