As usual in the morning had a wander around the garden , making sure everything was ok. The Polytunnel is at its most prolific at this time of year, it needs lots of water and food and tender loving care. I usually check on it after I have fed the hens, collected their eggs and let them out!
and the Sweetcorn is busy "doing its stuff" ...pollen drifting down from the flowers to land and (hopefully) give us lots of lovely Corn on the Cob..... :-))
Today's haul from the garden and polytunnel
2 Kg of courgettes
4 Kg of Tomatoes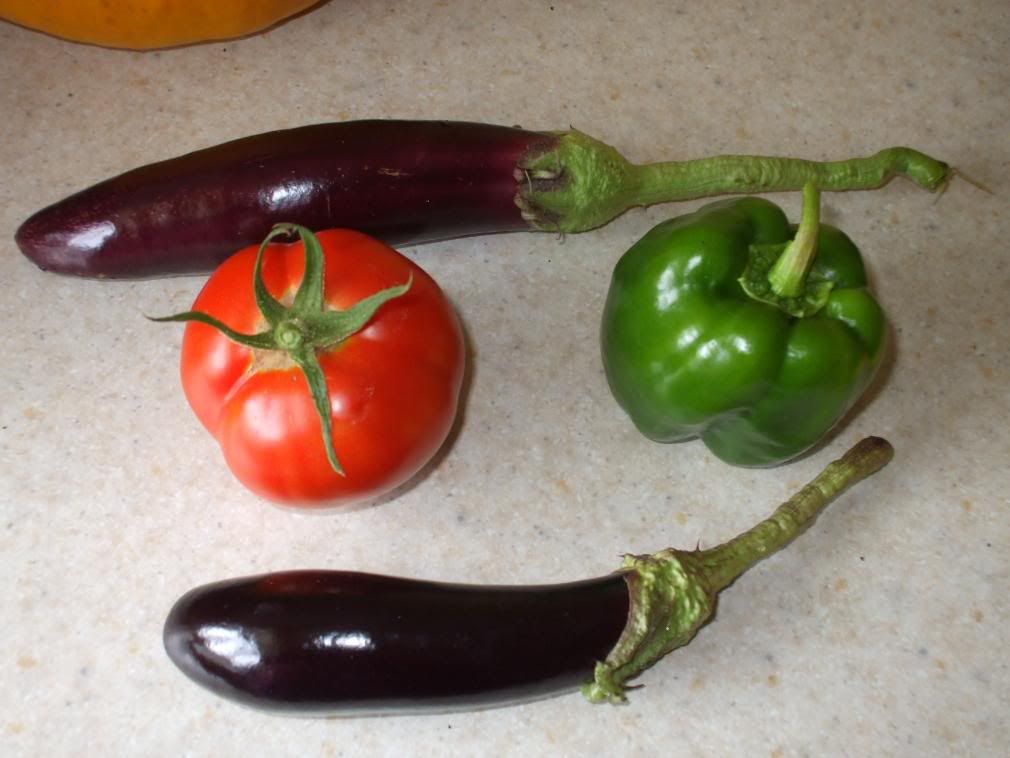 500 g Aubergines
1 Green pepper - the first one ready from the Polytunnel!
and the MOST PERFECT BEEF Tomato ..weighing in at 250g ALONE!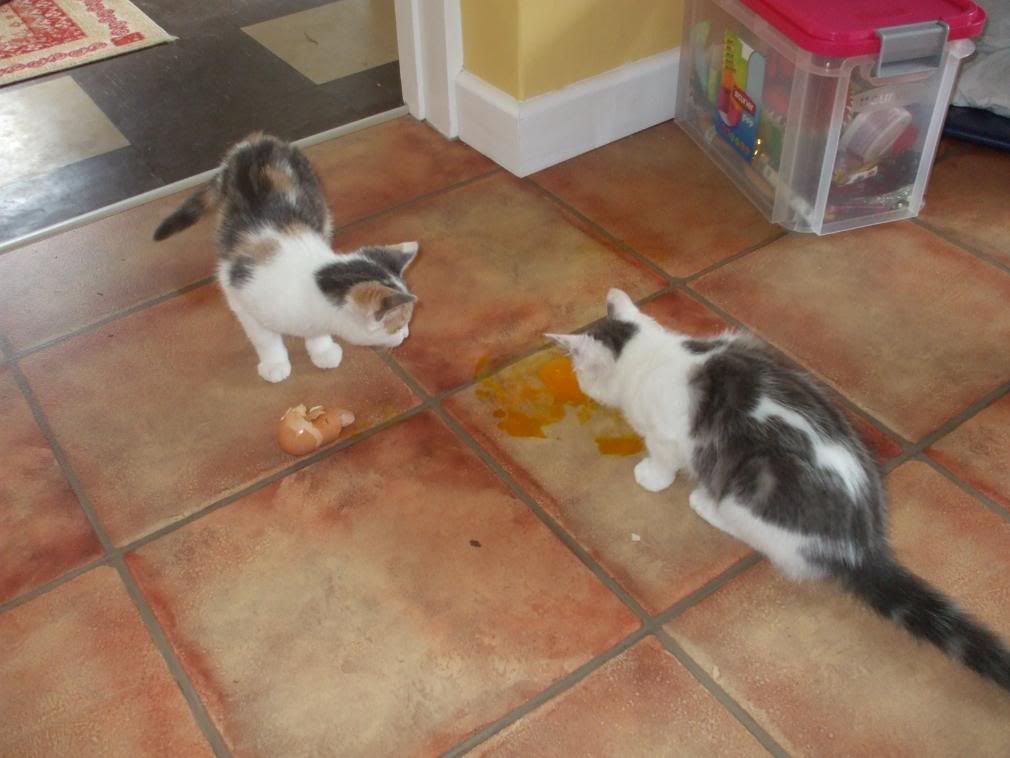 Eggs...hmm well we had a bit of a disaster there...Compostgirl and I went out to get the eggs and brought them back in to the kitchen, whereupon Compostgirl knocked the egg bucket over and the 2 eggs smashed on the floor......
Ah well the kittens had fun lapping it up...I wonder if I can get them to clean up the rest of the kitchen floor with their tongues?