Today I picked more stuff
Since I last posted I have picked
5 kg Courgettes
5 Kg Tomatoes
3 Kg Purple Beans
4 Cucumber
1.5 Kg Melons ( 4 smallish ones!)
and dehydrated LOTS of stuff.
I decided to make a batch of general purpose pasta sauce today. Tomatoes, Onions, Garlic, Courgettes and green Peppers...all from the garden of course!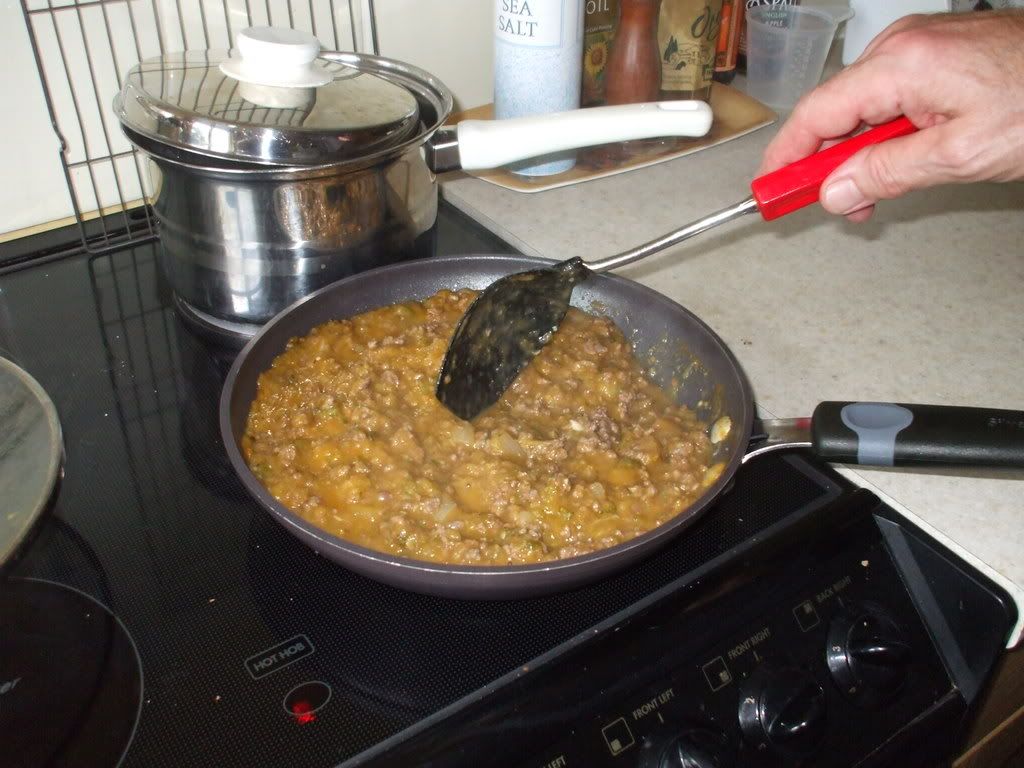 Here is a batch of the sauce with Beef mince added to eat for our supper as Spag Bol.
And here are the 5 x 500g tubs of sauce ready to freeze.
Mmm lovely Organic pasta sauce...mmm...