We were busy today! We finally got around to bottling the second demijohn of 2007 Damson wine. If you remember we bottled the first one in July, and I confidently predicted we would do the other one in the next few days...HA HA ...that will teach me! I got round to clearing the workbenches near the sink enough for me to actually clean out the bottles needed for the wine.
Compostman sterilised the clean bottles,
whilst I lifted the wine and cider demijohn from their " resting" place under the kitchen bench. They had got a bit of cat fluffy on the outside, but apart from that were fine! I wiped down the outside with a clean cloth and then wiped the necks with a cloth soaked in sterilising fluid just in case of any drips......
We filled 7 bottles of Damson wine...and a half bottle which I expect we can force ourselves to use up somehow.... ;-)Then we did the same with the 5 L of cider. It has continued to "work" and is drier than the last lot we bottled, and subsequently is a bit stronger! 6.2 % abv....yum THAT will kill any pain in my poor old bad back!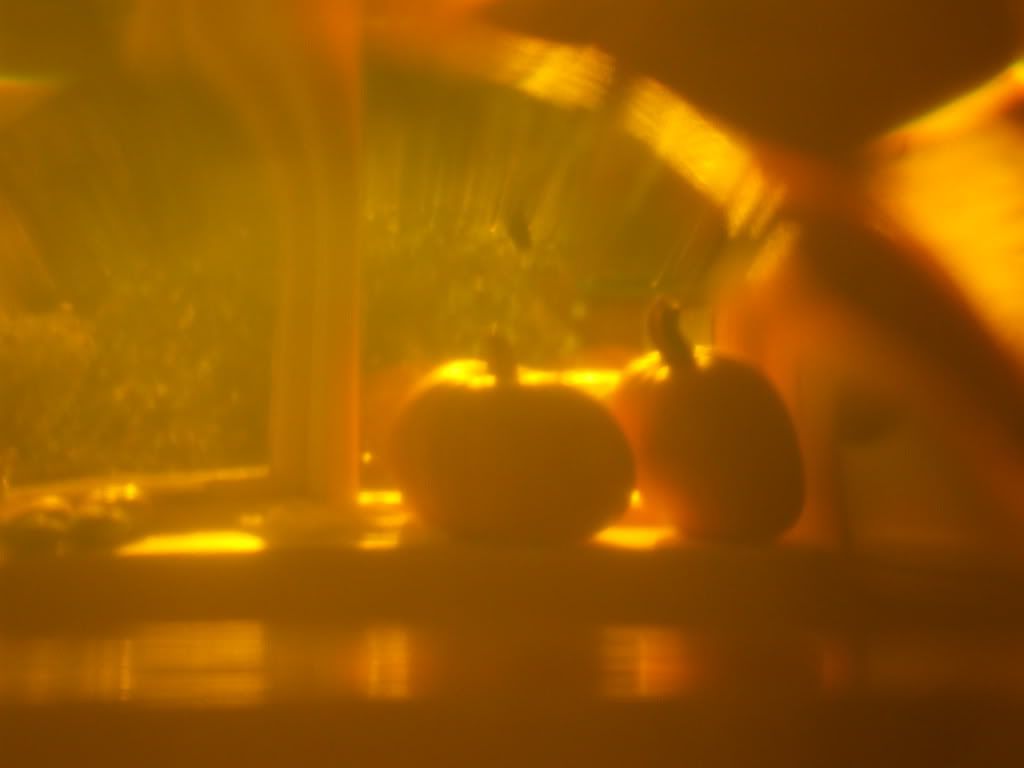 I took a photo of the kitchen through the demijohn of cider, it gives a strange filter effect ! ( a bit like after drinking it!)
After all that it was tidy up time. I had 4 other demi johhs to clean up as well so did a marathon hot soapy wash at the sink.
We have another 25 l of cider awaiting racking off in the next week, as we need the container and its sister to make more cider in a weeks time!
Ah season of mists and mellow fruitfulness......I LOVE this time of year!