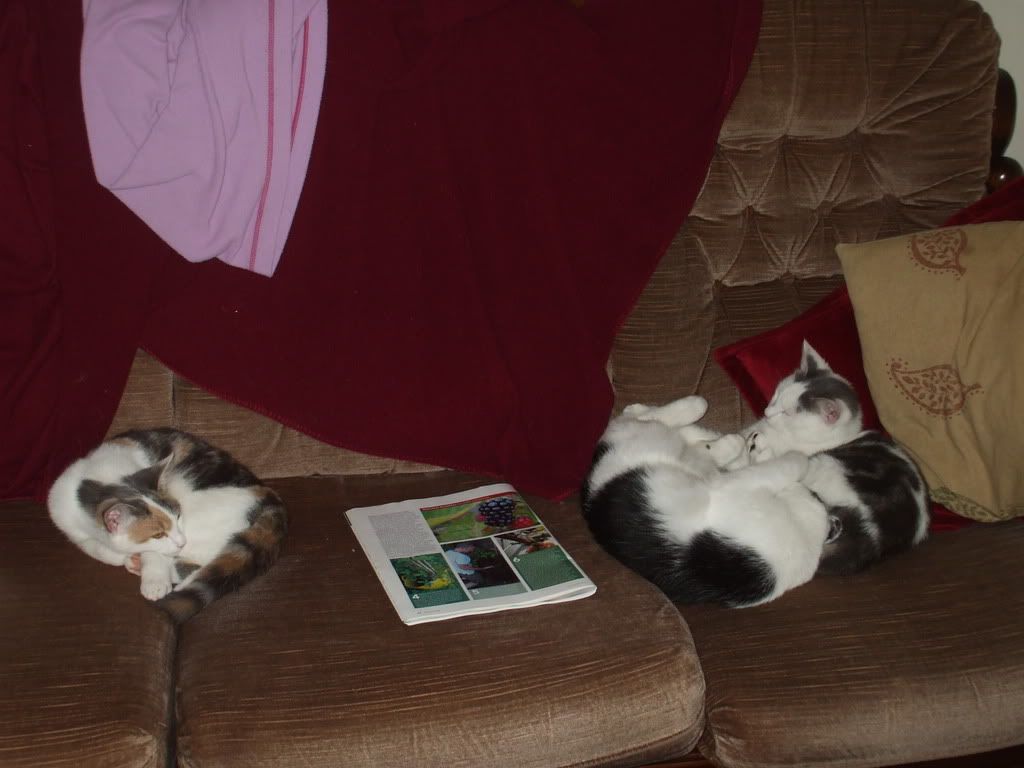 Look who I found on the sofa! Tom Kitten and Sid curled up on end and Tabitha at the other end.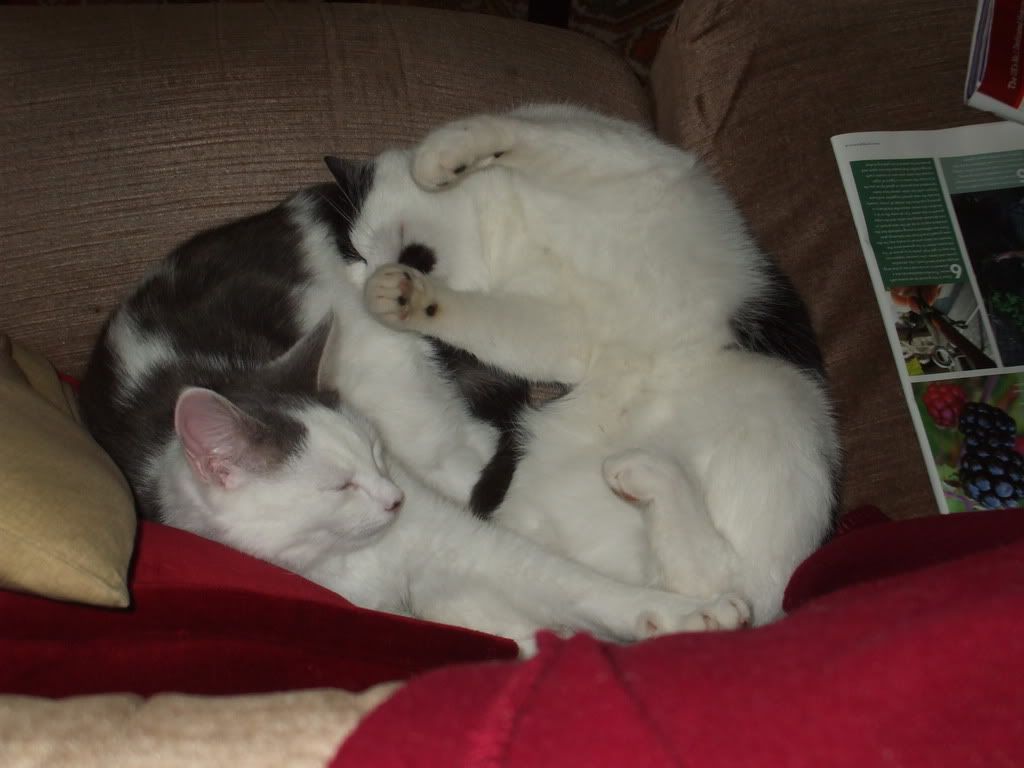 Tom and Sid are very good pals and often sleep in a bundle of cat, like this! Tabitha gets a little fed up with the boisterous boys sometimes...well, a girl needs some space occasionally!
Tom contemplating something outside.
I love my cats, These new kittens have filled some of the HUGE Monty puss shaped hole in my heart and in our lives, He can never be replaced, but these lot are a good alternative!
We now allow them to come upstairs, so sometimes the middle of the night is enlivened by catsplaying on top of us....