Tom and Tabitha are at the Vet's even as I type, being neutered.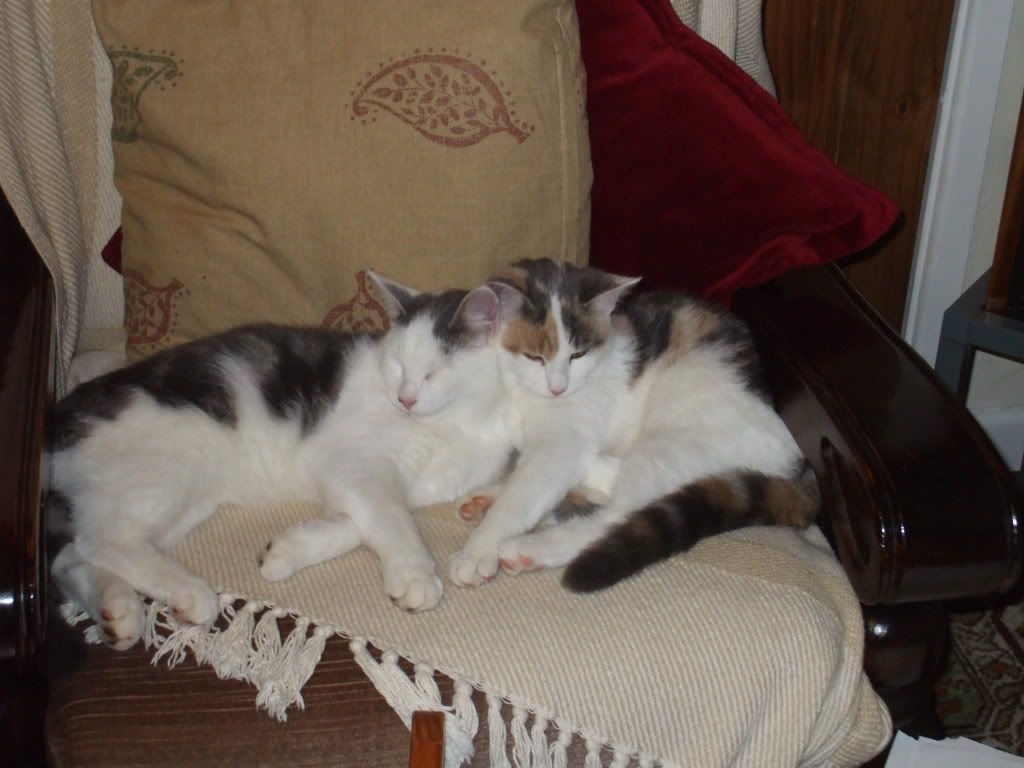 We can go and get them this evening and I hope all is going well with them now and they are not too upset with us when we finally bring them home.
They are going to be microchipped as well; its all expensive BUT we do not want to add to the numbers of kittens born every year, if we want more kittens there are ALWAYS abandoned or unwanted cats needing a new home! The microchipping is to make sure that, IF they ever wandered off we might have a chance of finding them again.