This afternoon I was at the Flavours of Herefordshire Festival, being "Compostwoman" on the composting and recycling stand run by the County Council.
We had a lot of interest, the "Love Food, Hate Waste" stand was with our compost stands and we were inside a hall with Beekeepers, Marcher Apple Network displays and Slow Food Herefordshire amongst others.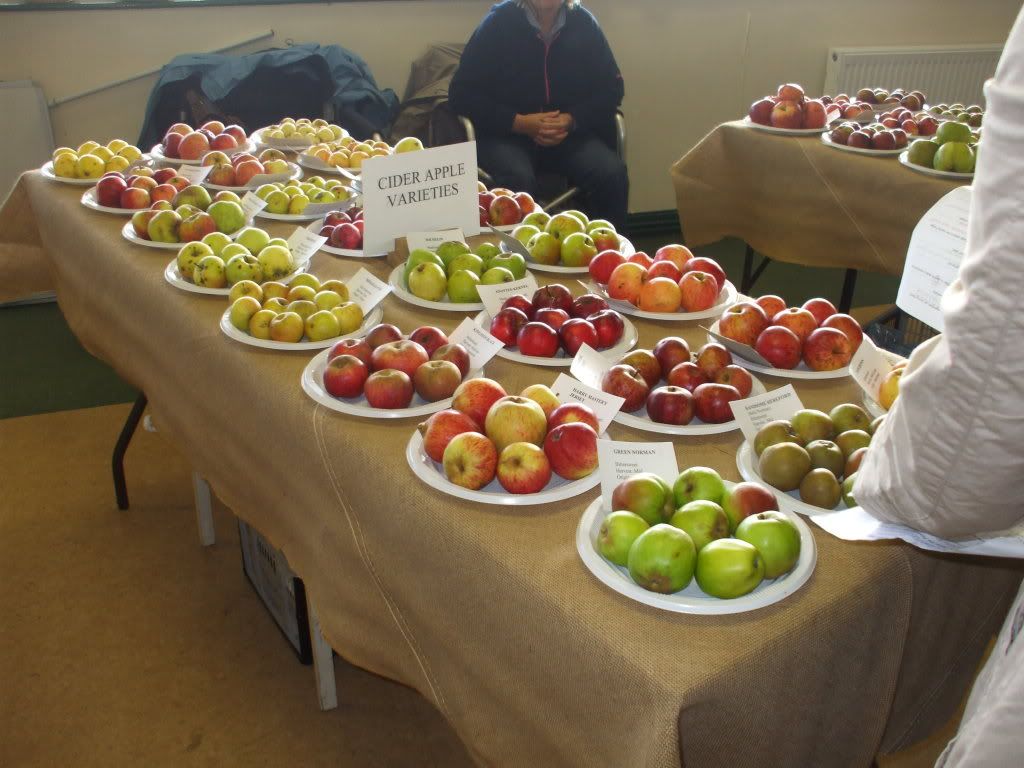 Here are just a few of the displays of apples put out by The Marcher Apple Network.
I spent a lot of time talking about rats in compost bins and then turned around to find a different sort of resident in one of mine!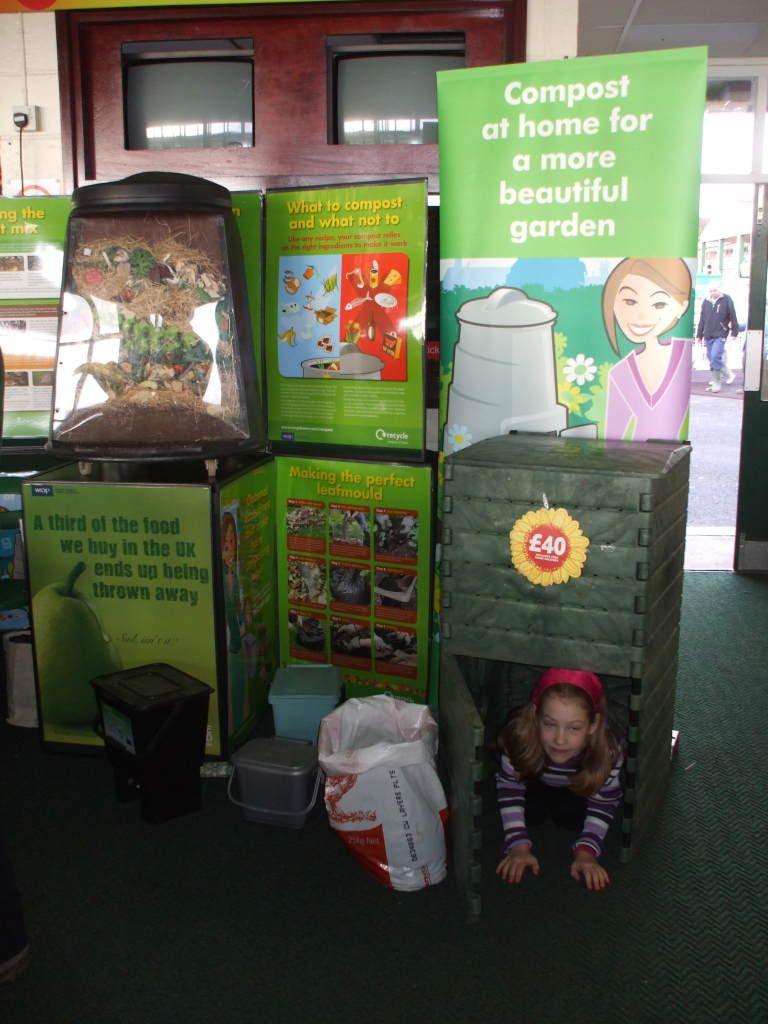 The Hairy Bikers were there and were VERY friendly, stopping so people could talk to them, take their photos etc! ( No I didn't get one!)
It was sunny but cold on Hereford Racecourse and I was glad to go home and have a hot drink at the end. We WERE very well supplied during the day with wonderful cakes and copious cups of tea or coffee , so thank you to the group doing that (an ecumenical group in Hereford I think?) It was most appreciated!
And I was able to pick up an organic veg box which had been on display over the weekend for a bargain price, and eat braised steak which had been cooking in the slow cooker all afternoon then sit in front of the woodburner and get nice and warm!
I think that is my last Compost related event now for 2008, unless I get asked to do a talk or demo or something!