We had a temperature of 1 C last night at about 1 am, but then a lot of cloud came over and warmed things up! So no frost...but its only a matter of time...
As a result I have harvested today lots of stuff which will spoil if it gets below freezing outside, just in case...and I couldn't resist posting some pictures!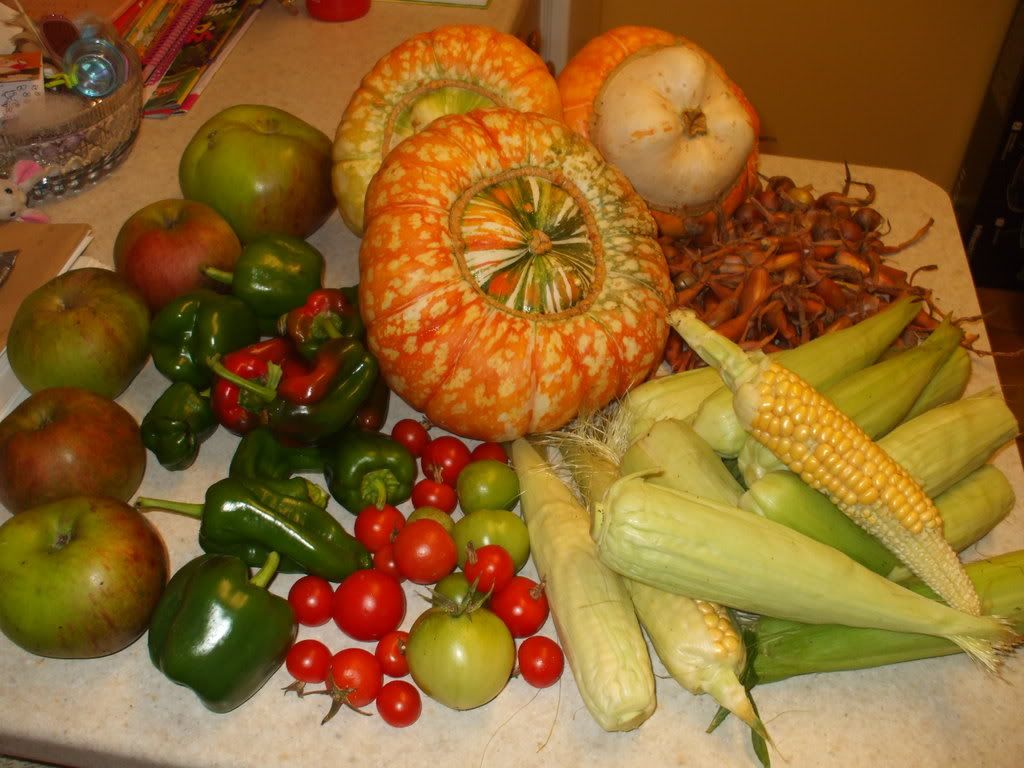 In the middle are Turk Turban squashes, behind are some shallots which were drying in the polytunnel, also the last of the peppers and tomatos. The few apples were picked when I went out to the hens and what is left of the Sweetcorn harvest.
The colours on this Turks Turban! I love these and grow them every year. They are good to eat and keep very well also!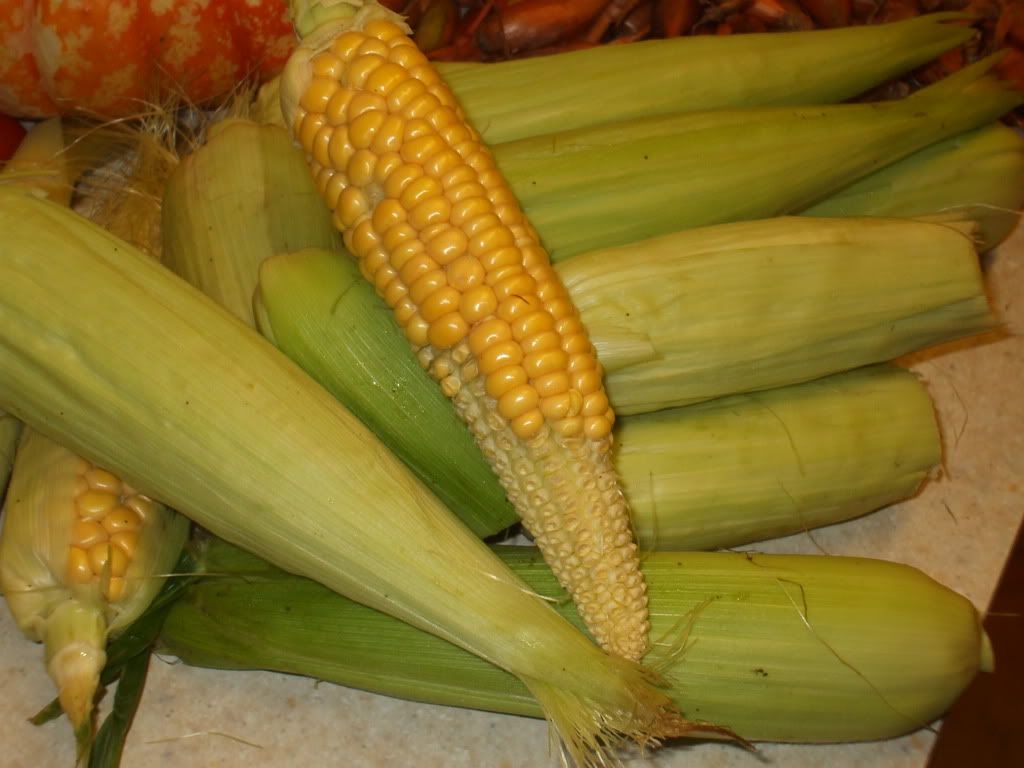 Nearly all the sweetcorn is like this to a greater or lesser extent, it tastes delicious BUT the kernels have only ripened part way up...lask of sun because of the weather I suspect.
Such fabulous colours! an autumnal palette....