I posted last sunday that I will be making an experimental Purple French Bean, Red Onion and Tomato Chutney and that I was going to make up the recipe. well today, I did!
Purple Beans, Red Onions (but no tomatos) as I decided on a more vegetable based chutney, more a bean relish to go on the side of a plate of meat or cheese and salad, rather than a chutney to put in a sandwich! So, Purple French Beans, Red Onions, Bramley Apples, Sugar, Red Wine vinegar and salt and spices ( coriander, cumin and ginger).
I finely chopped the ingredients
and tipped them in a preserving pan
After bringing it all to the boil, see! it IS pink!
Doing the channel test ( If you don't know what that is, go back and read my blog!)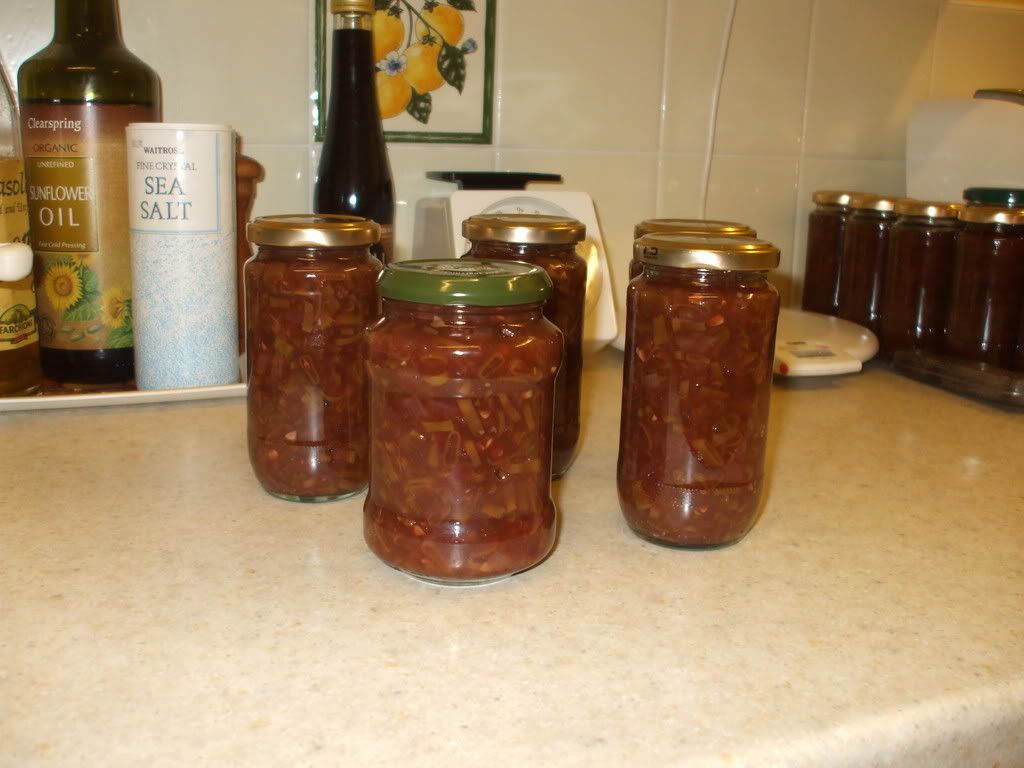 Finished product, 5 jars of Compostbins Purple Bean, Apple and Onion Relish.
It is very different to the chutney I made the other day, more pickle-y and less sweet, even though the proportions of sugar and vinegar are the same AND it has more apple in it than the chutney. I guess that is because the beans absorb and cook at a different rate?
ANYway, it is very nice and I can see a good dollop of that going on a plate of cold roast meats at Yule!