Another glorious day yesterday! What is the weather doing? This is the best weather we have had since April, certainly better than anything the so called summer provided. I WISH I had left the sweetcorn on the plants now, they might have ripened a bit more!

I have been out in the garden again ( no surprise there!) and in between various hen and vegetable related chores I took some random shots of colourful things around our garden.I hope you like them.
One of the Spindle bushes in the garden. SO colourful, it almost glows!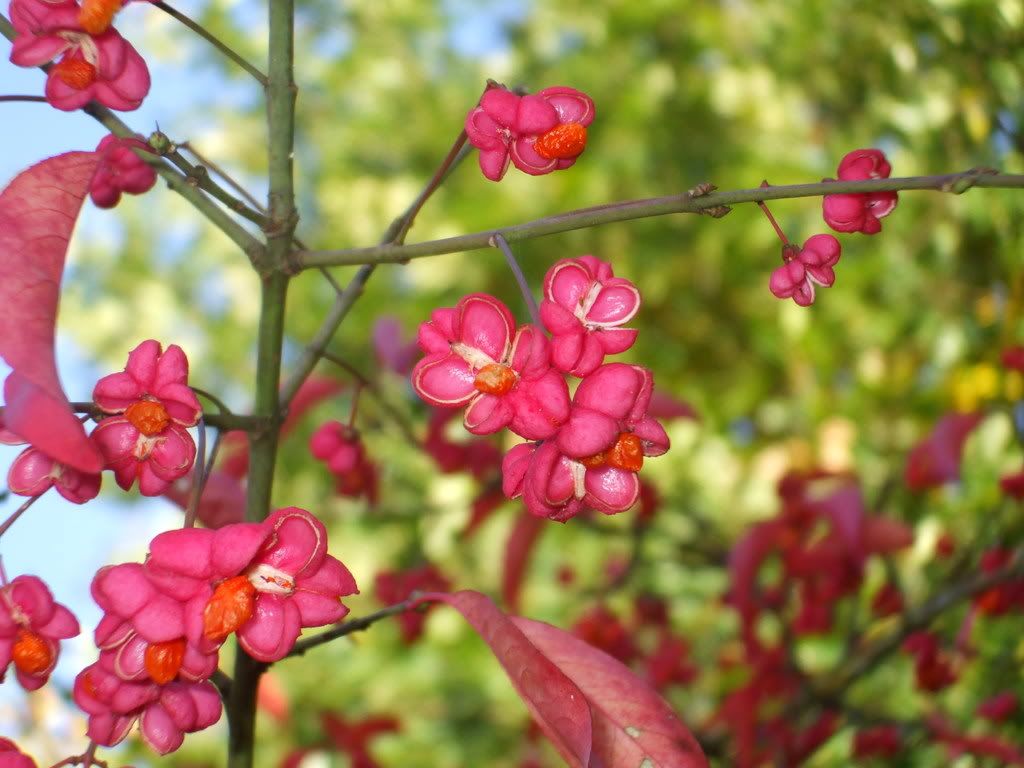 Close up of the Spindle seeds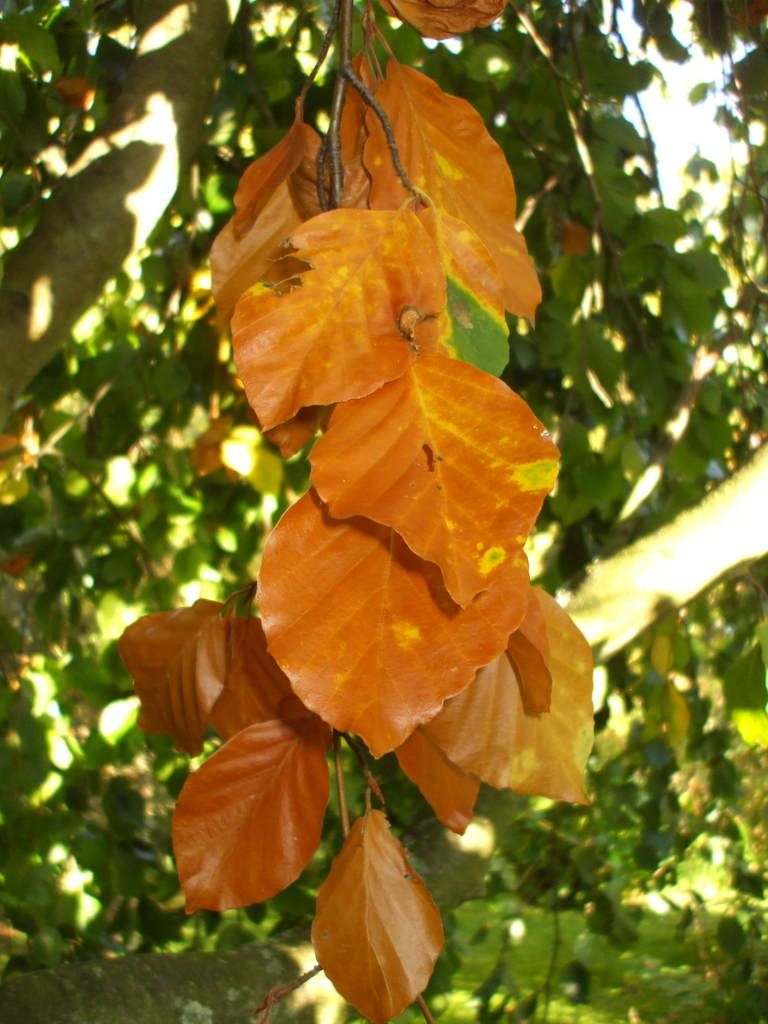 Copper beech leaves in the sunshine.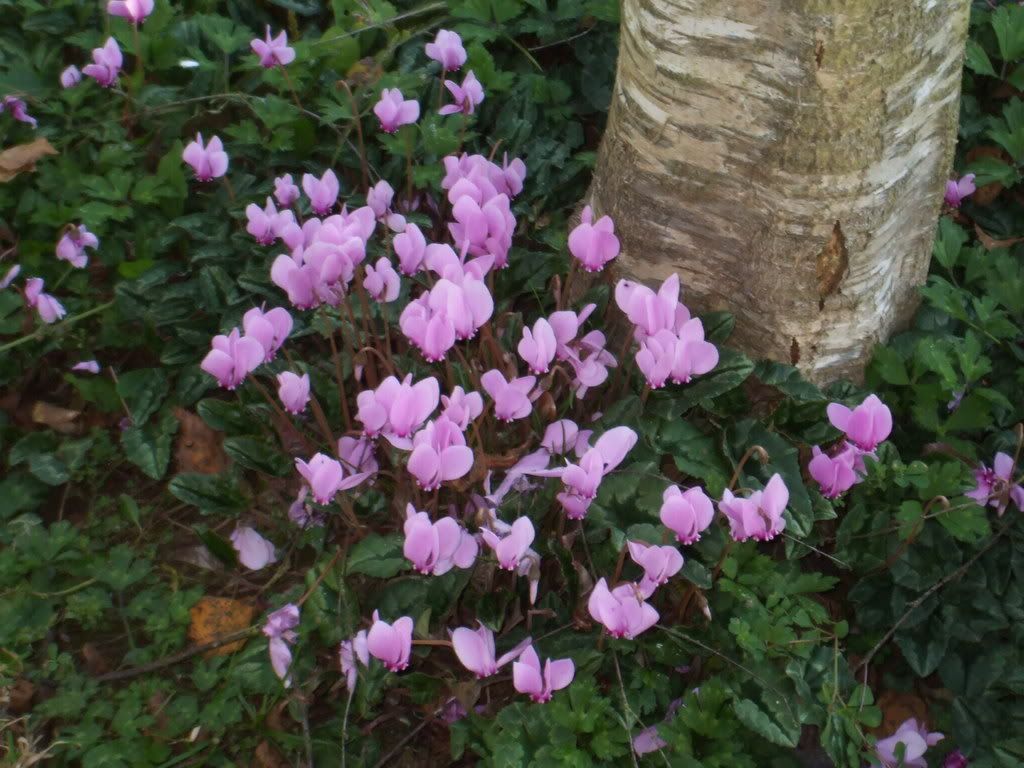 The cyclamen at the base of one of the weeping Silver Birch trees.
Bryony berries climbing up a clump of bamboo. Beautiful but dangerous!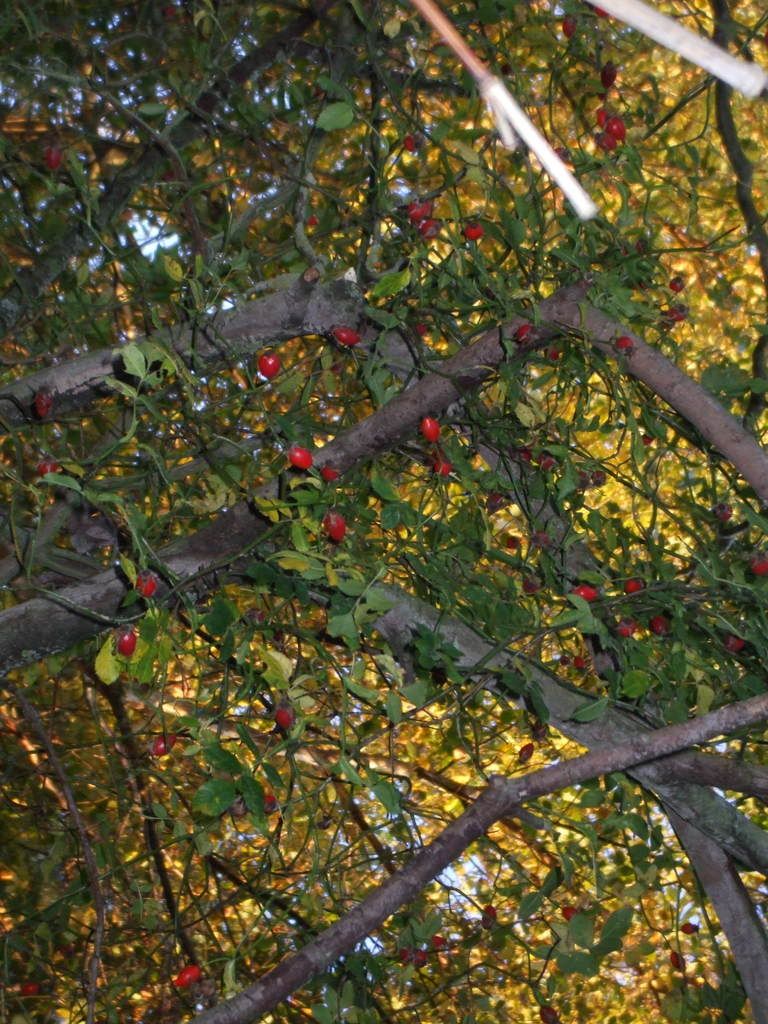 These are rose hips! They climb up a contorted willow in the wood, and these are at least 20 feet in the air! I guess the lack of light has made the wild rose scramble to the sky.