Today I have been gardening and tidying up inside and out and mowing the grass! I managed to mow all the grass in the garden and dump it by the compost bins ready for me to fill them up. I will do that after I have cleaned out the hens, probably on Sunday.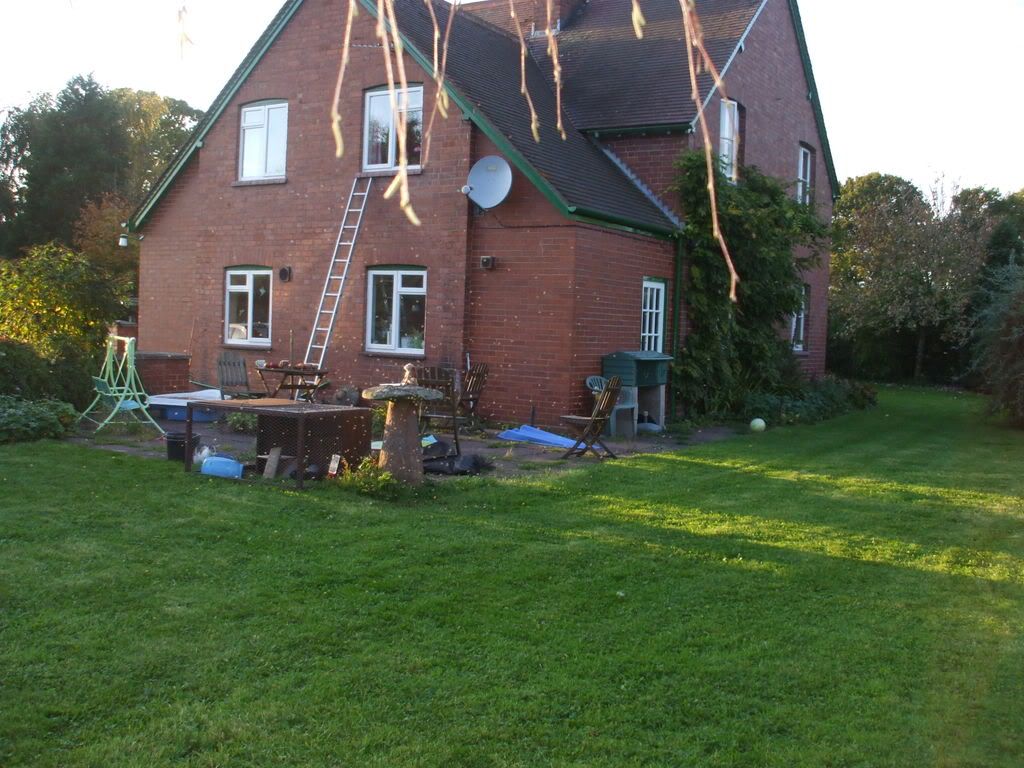 If you look REALLY hard, you can see clouds of midges in this picture!
The colours of the leaves on the trees are amazing at the moment!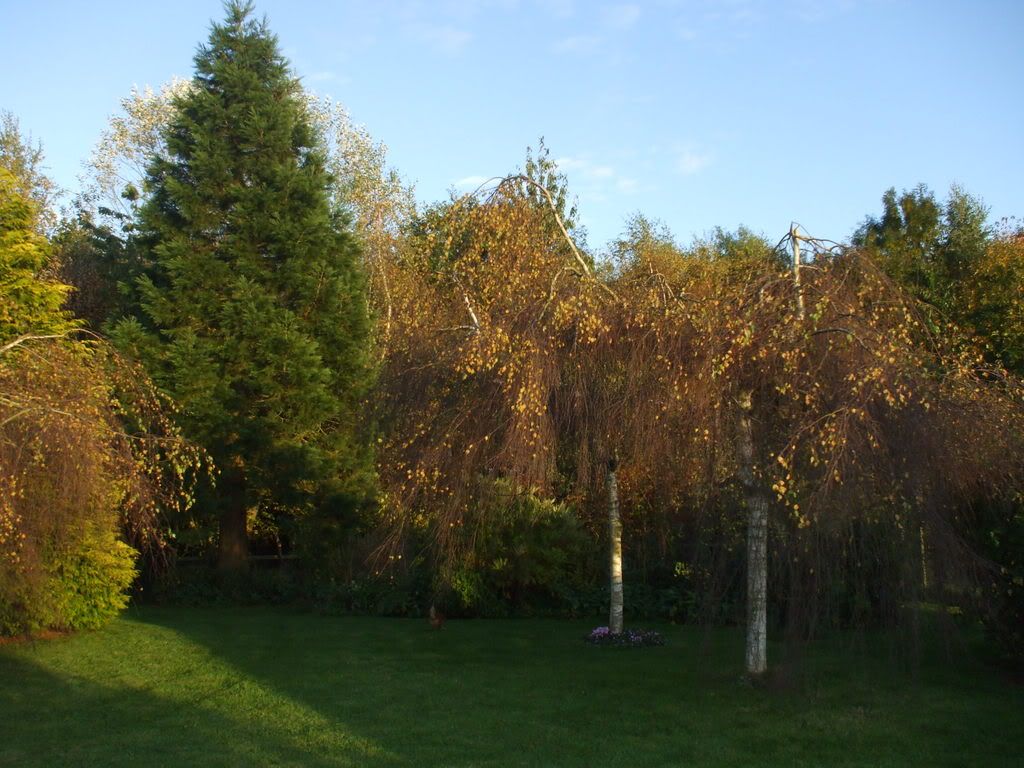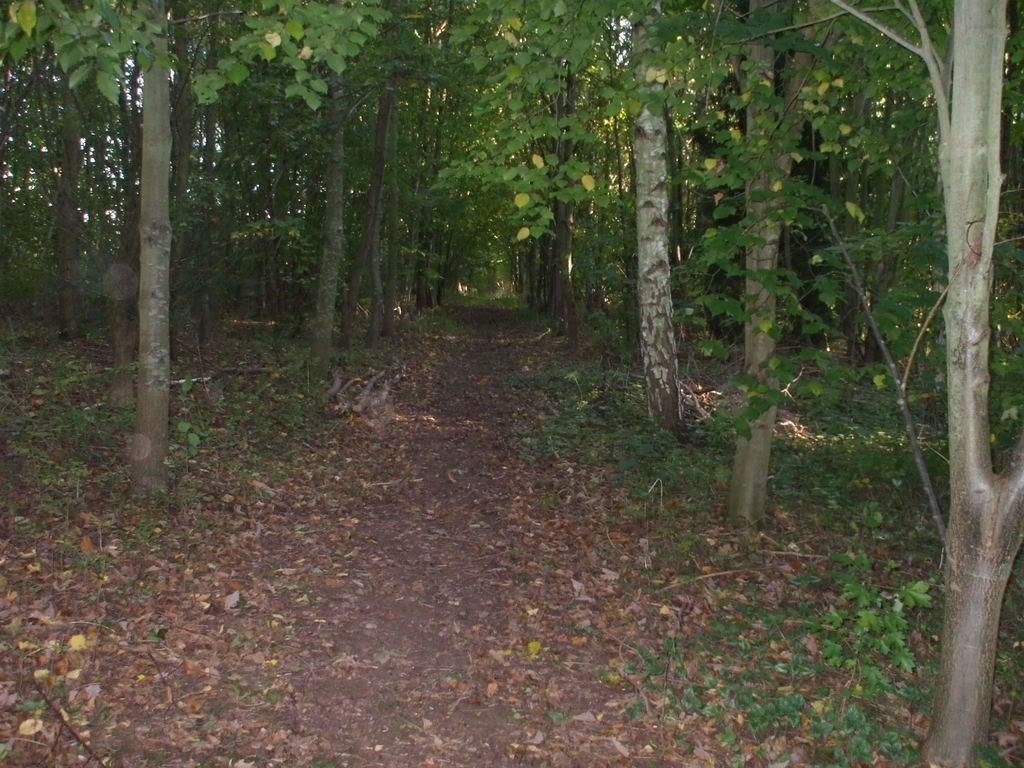 As I had the mower out I went down the paths in the wood and gathered several loads of chopped leaves.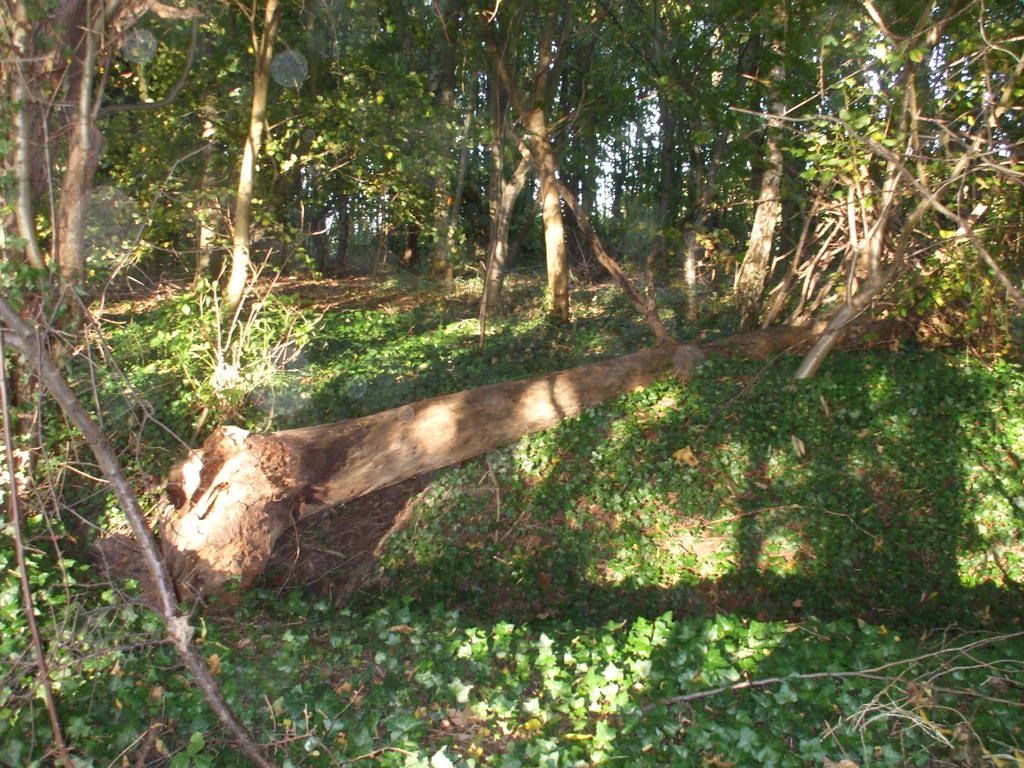 This is Compostgirls's tree, she plays on it for hours. It is a ship, a horse, a plane, a magic carpet to fairyland....what ever she desires!
( I play on it, too, sometimes...........)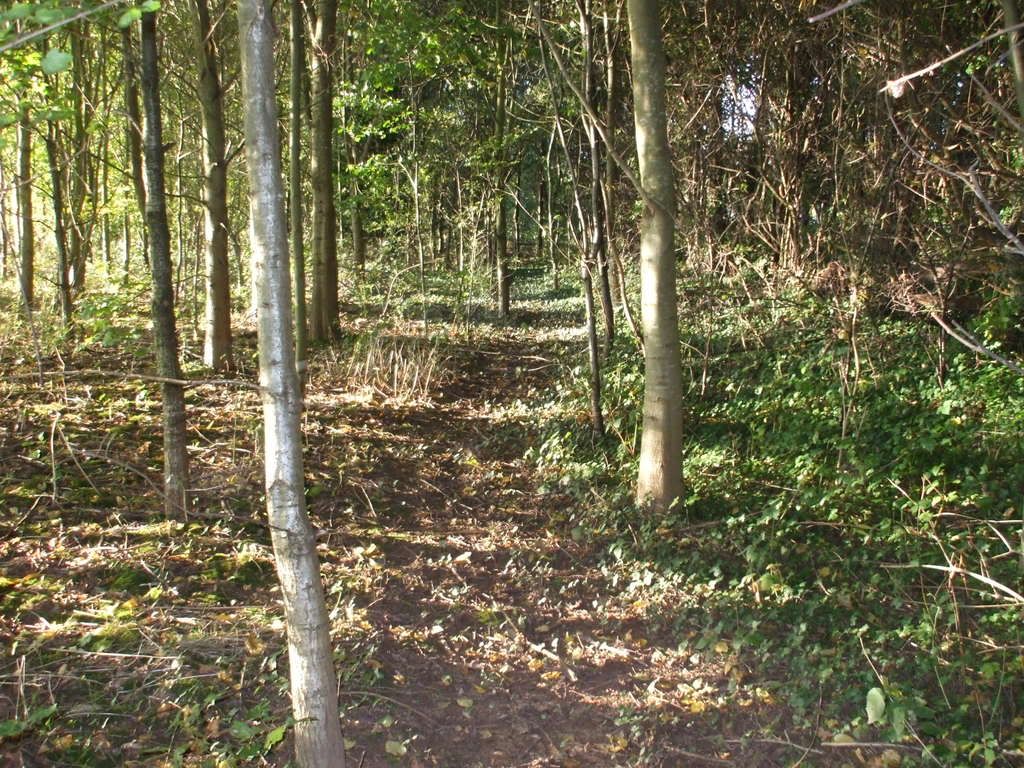 The wood was wonderful today, so beautiful in the afternnon sun.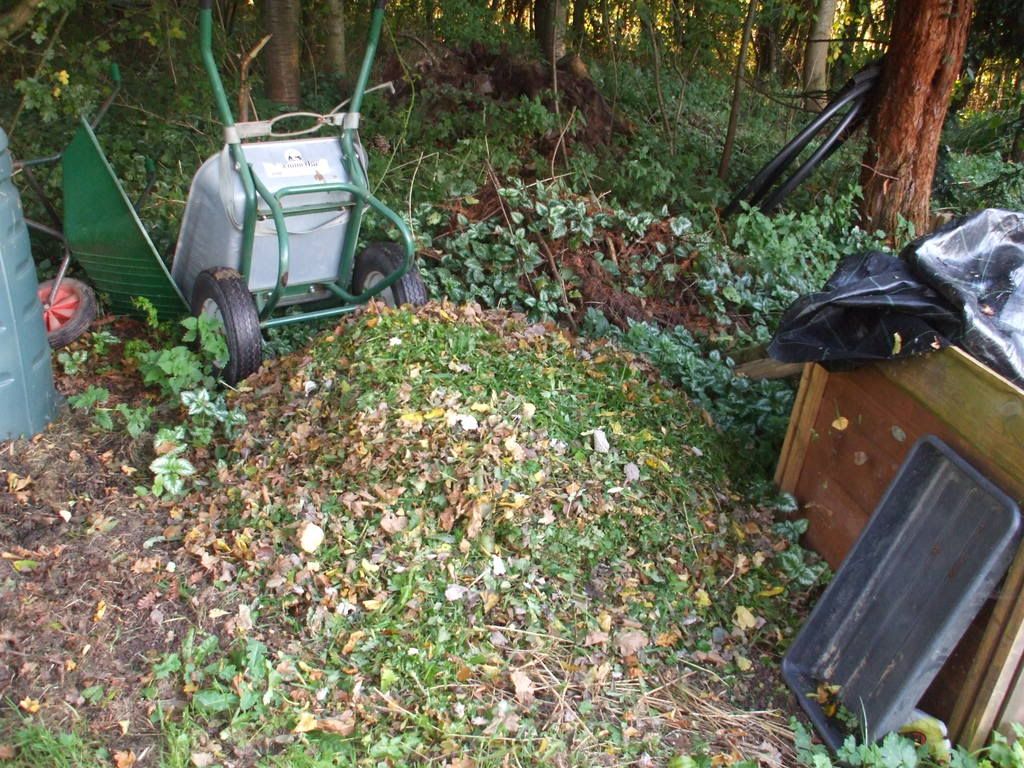 A pile of leaves waiting for me to load up the leaf mold bins!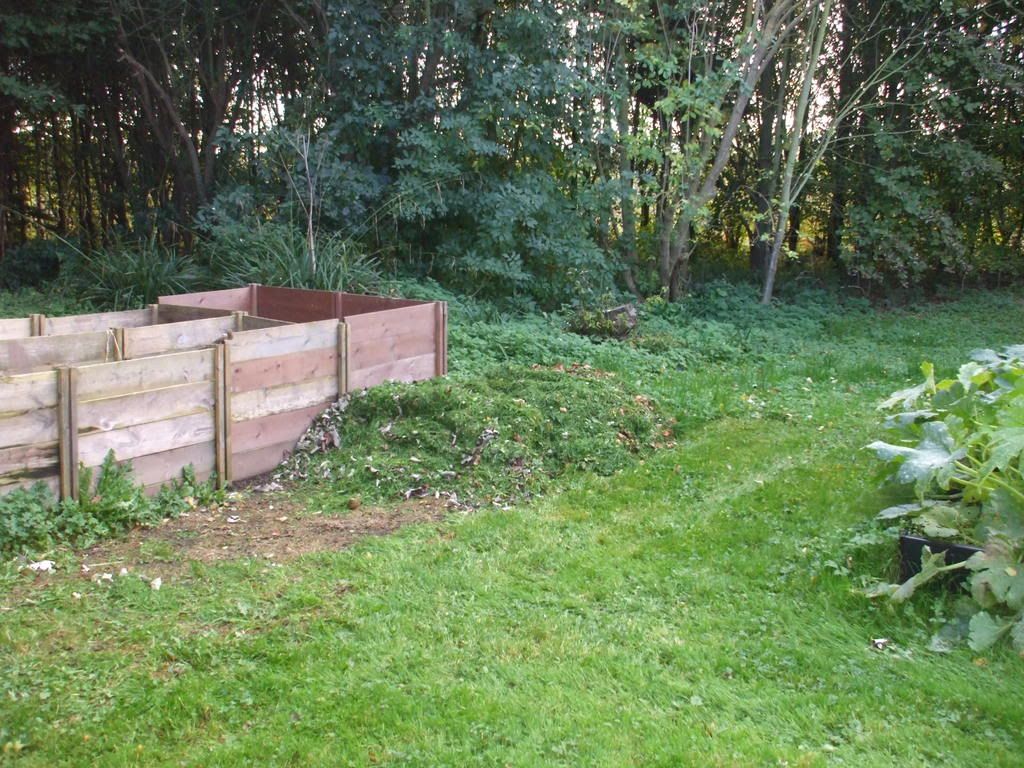 My compost bins, awaiting their food!
The grass cuttings are from today's mowing marathon!