Last week I went into Hereford for an appointment and popped in to Sainsbury. I spotted that they were selling off their own brand Stainless Steel Slow Cooker for £ 9.98, less than half price.
I had been thinking about getting one recently, in previous years we have had the Aga on all winter so cooking slow food was never a problem, but we only use the Aga now in the very depth of winter or if there is a prolonged power outage as it uses far too much oil and our wallet AND our conscience tell us not to use it.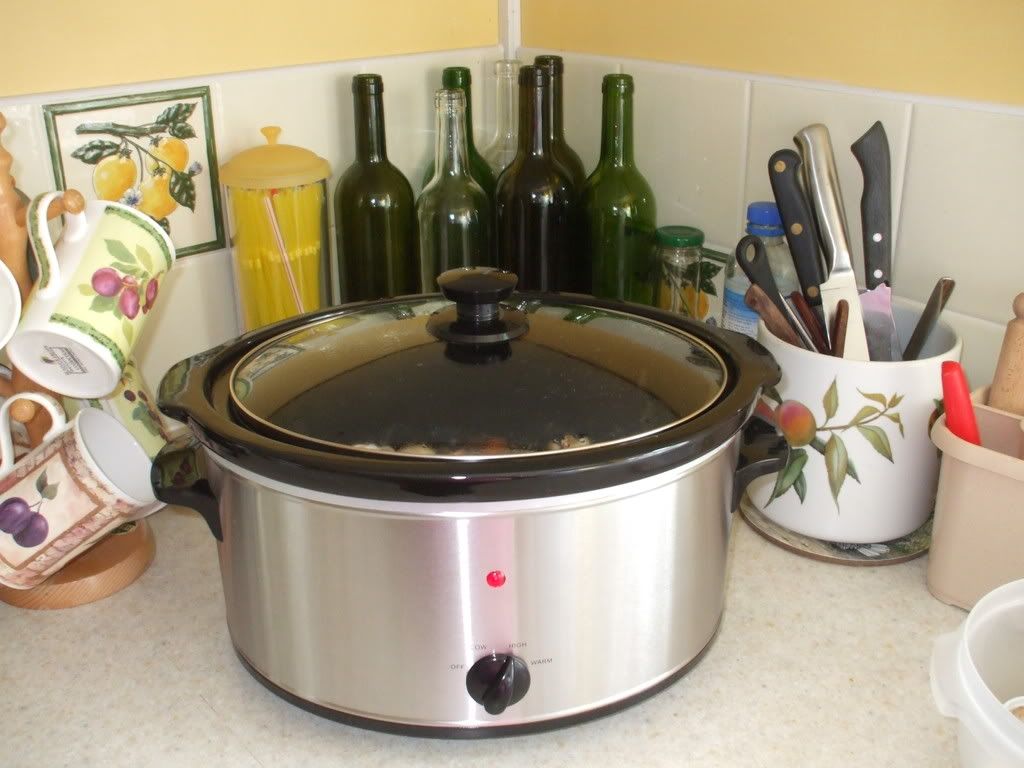 So a 4.2 litre Crock Pot for less than a tenner seemed like a bargain, so I bought one.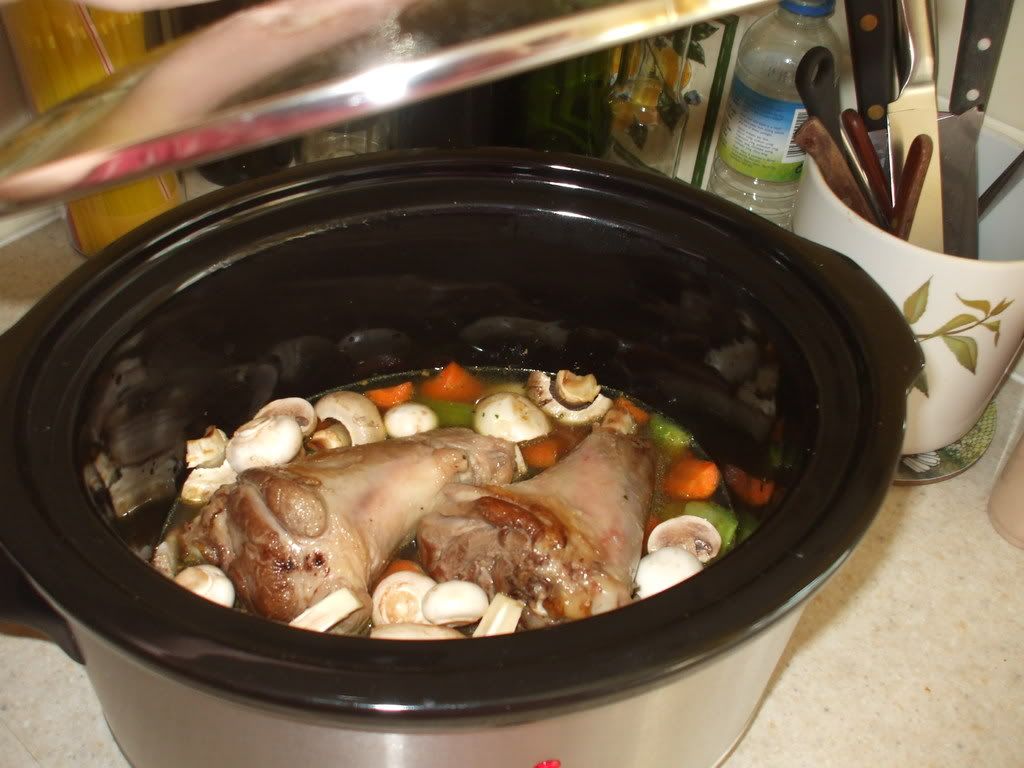 Mid afternoon on Saturday we put in a couple of small lamb shanks from our local butcher Wallers in Ledbury, half a glass of our homemade Damson wine, some stock, shallots and carrots from the garden, and some local celery and button mushrooms.
5 hours and 1 KWh later and it had turned into this....
And when we added some of our beans and spuds, this is what we had for dinner on Saturday night. I can honestly say it was delicious, and we normally eat very well! We thoroughly enjoyed it, along with some more of our home made wine.
I can see us eating a lot of food cooked in the Slow Cooker this winter..........good job we like Casseroles and Stews!